Please Pull Ahead: Florida Couple Installs Drive-Thru Drug Window on Trailer Home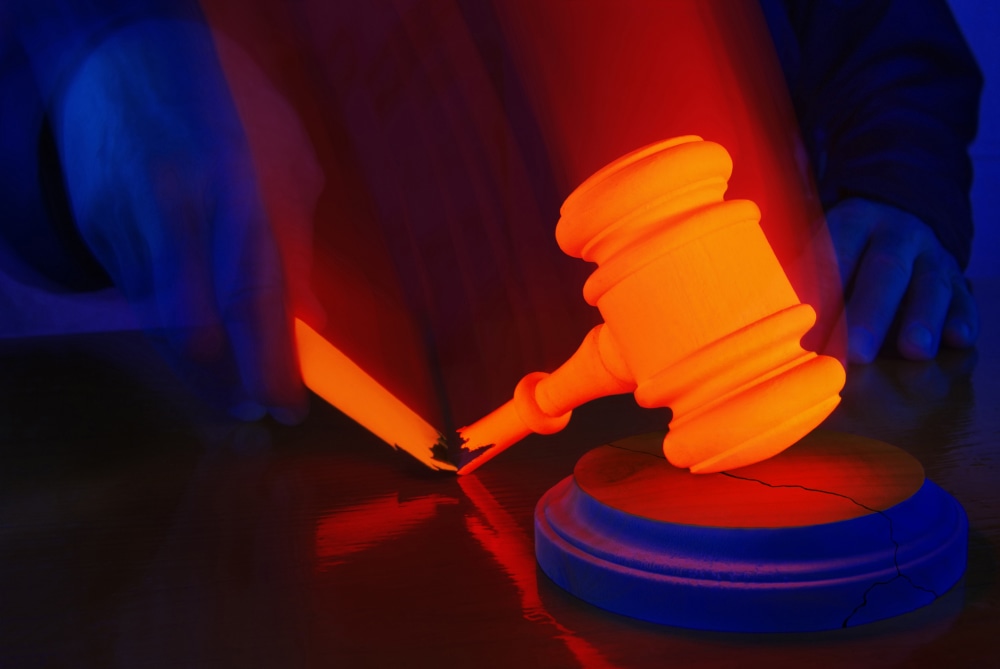 We hear all the time about the virtues of taking control of your destiny, starting your own business, being your own boss, etc. -- real rags-to-riches glory. And then when you go out on your own and start dealing drugs out of the drive thru window you installed on your mobile home, next thing you know the cops are showing up and raining on your parade.
That's what happened to enterprising entrepreneurs William Parrish Jr. and McKenzee Dobbs, of Ocala, Florida. And where was their small business award?
May I Take Your Order?
According to Marion County court records, the couple had constructed a makeshift drive-thru window in the back of their trailer (so that buyers coming and going through the front door wouldn't arouse suspicion), complete with a sign on the front directing potential customers to the window and another sign letting potential customers know whether they were open or closed (complete with clock hands to let antsy buyers know when they'd reopen for business). Sounds like a pretty buttoned up operation, if you don't pay attention to the actual photos of the trailer.
The only thing the pair neglected was their product, or, more accurately, their product's effects on their customers. "We were seeing some overdose incidents that were happening in this particular area, specifically at this particular location," Ocala police Captain Steven Cuppy told WFTV. "There (were) some heroin sales that were going on there. Subsequently, through the investigation, we were able to determine that product was laced with fentanyl." Fentanyl -- a powerful opioid -- has been linked to thousands of drug overdoses, including Prince's, and has even been used in a lethal injection cocktail. Not exactly the way to get repeat customers.
Dozens and Dozens Served (Including the Cops)
According to local police, an undercover officer working with the Unified Drug Enforcement Strike Team went to the house last month and captured a drug sale with Dobbs on video surveillance equipment. Officers raided the drive thru drug den two weeks later.
Dobbs, 20, was charged with keeping a dwelling used to sell drugs, possession of drugs with intent to sell, possession of fentanyl, and possession of fentanyl with intent to sell. While Parrish, 32, was charged with driving under the influence, keeping a dwelling used to sell drugs, possession of drugs with intent to sell, and resisting arrest without violence. Their story illustrates that, while the road to financial freedom may be paved with a few speedbumps, you should never lose sight of your dreams.
Related Resources:
You Don't Have To Solve This on Your Own – Get a Lawyer's Help
Meeting with a lawyer can help you understand your options and how to best protect your rights. Visit our attorney directory to find a lawyer near you who can help.
Or contact an attorney near you: