Punching Your Lawyer in Court Is Not a Good Idea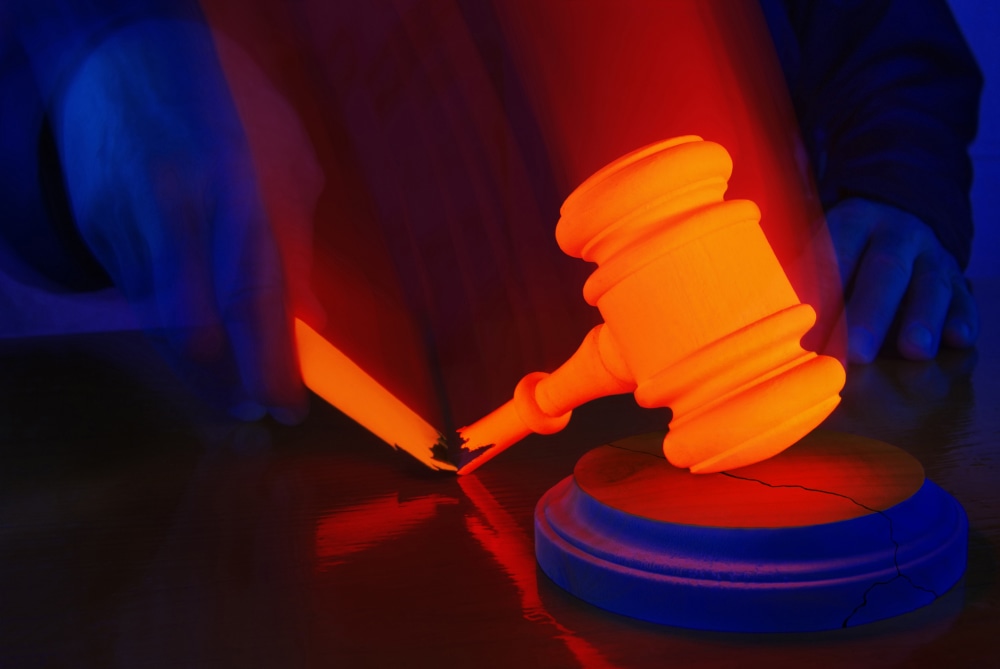 Inside courtrooms across the country, people are often afflicted with the desire to punch the lawyer prosecuting them, or sometimes, even their own lawyer.
But doing so is a really fast way to end up with assault charges as courthouses are not only under near constant video surveillance, law enforcement officers are rarely not nearby. Sadly, this seems to be what happened recently in an Ohio courtroom when a 42-year-old criminal defendant was sentenced to 47 years, and then punched his attorney right in the face, and, apparently, also bit him on the butt.
Keep Tempers Under Control in Court
It's not unusual for people to lose their temper in court because when people are in court, it's stressful. No one, except lawyers, really wind up in court because they want to be there. And all that stress, and all the emotions, sometimes need a place to be vented.
However, inside the courtroom is really the wrong place to lose it, and a violent outburst could seriously damage your case in a myriad of ways, or even be a second separate case, as the defendant in the story linked to above has learned. Additionally, directing that outburst at your attorney might also not be the best of decisions as an attorney might not want to continue representing a client after being attacked by them.
If you know that you have a temper, or can get overly emotional, you may want to consider preparing yourself however necessary. For example, for some people, venting their emotions, sometimes loudly, while in private by themselves, or with a therapist, counselor, or close friend, can help keep those emotions in check when brought up later. It's important to recognize that everyone is different and will need to utilize different mechanisms or strategies to prevent whatever outbursts a person might be prone to.
Related Resources:
You Don't Have To Solve This on Your Own – Get a Lawyer's Help
Meeting with a lawyer can help you understand your options and how to best protect your rights. Visit our attorney directory to find a lawyer near you who can help.
Or contact an attorney near you: