Serial Bride Gets Cold Feet at Court Hearing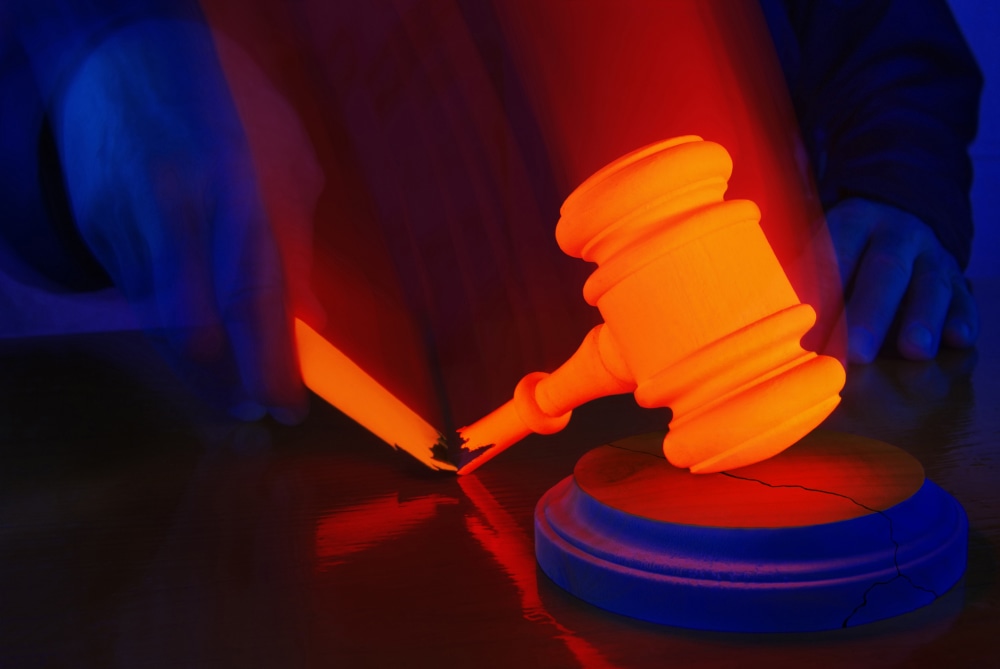 A serial bride got cold feet at her court hearing and now has two rings around her wrists instead of one on her finger.
New Yorker Liana Barrientos has been accused of marrying 10 men in 11 years. When authorities caught on to her 10th marriage, Barrientos was charged with felony filing a fraudulent marriage license application. Having pled not guilty, Barrientos was required to show up to court earlier this week for a hearing. When she never showed, the judge issued a warrant for her arrest.
Barrientos has turned herself in to the court, and, despite her written apology, the judge has thrown her in jail.
Why So Many Marriages?
Since 1999 Barrientos has married a total of 10 men. Some she married while still married to previous husbands. However, it seems like none of these marriages were true love. Authorities believe that Barrientos was perpetrating an immigration scam.
Marriage Visas
Under the United State's immigration system, foreigners married to U.S. citizens can be eligible for green cards and become lawful permanent residents.
However, these marriages are not always legitimate. Last year, Oregon's first lady Cylvia Hayes admitted that she married an Ethiopian man for $5,000 so that he could get a green card. Every year, about 250,000 foreign nationals get green cards through marriage with an American citizen or lawful permanent resident. Todd Siegel, a section chief with Homeland Security Investigations, told USA Today that an estimated five to 15 percent of those marriages are fraudulent.
Barrientos' Marriage Fraud
Of Barrientos' 10 marriages, seven have filed for legal immigration status. One husband applied for and was granted permanent residency and eventually citizenship in 2006. Another husband was deported in 2006 for making threatening statements towards the United States. Other husbands who were denied permanent residency divorced Barrientos to try again with other marriages.
As of now, Barrientos has only been charged with filing a fraudulent marriage license. If guilty she can face up to 4 years in prison. However, if she is charged and found guilty of immigration marriage fraud, she could face five more years in prison and a $250,000 fine.
Related Resources:
You Don't Have To Solve This on Your Own – Get a Lawyer's Help
Meeting with a lawyer can help you understand your options and how to best protect your rights. Visit our attorney directory to find a lawyer near you who can help.
Or contact an attorney near you: