Does the Wrong Twin Ever Get Charged With a Crime?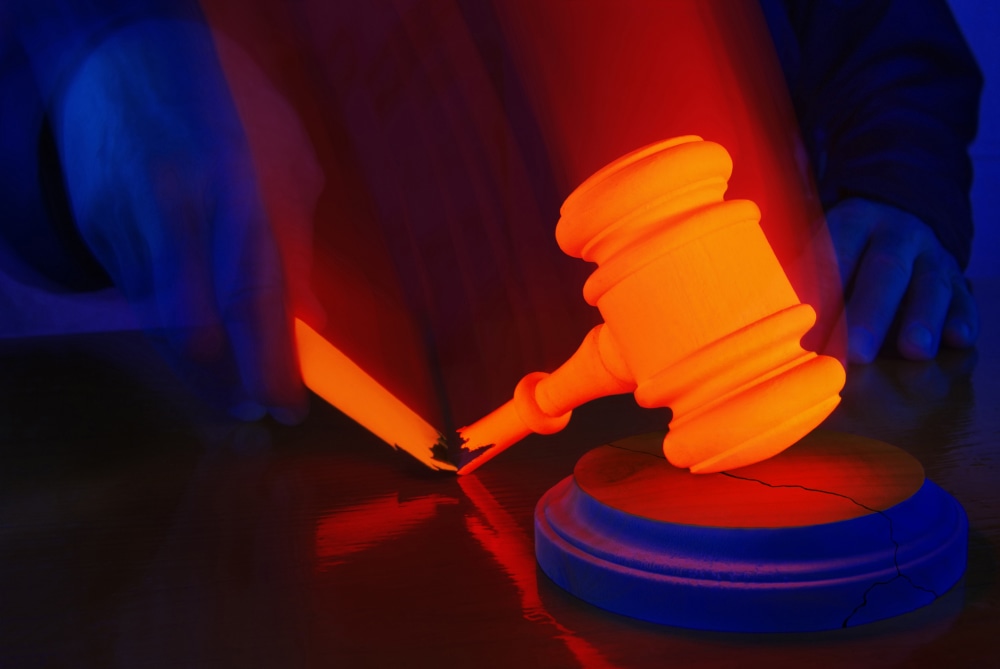 Earlier this week, a Florida judge sent an escaped inmate from Georgia back over the state line to continue serving out his 25 year sentence for drug trafficking. Raul Prado was arrested after he fled a work-detail in Augusta and headed to Miami. When caught, he claimed that he was his twin brother, Jean Vernet Prado. He just happened to be using the ID of his imprisoned brother.
First, using the ID of a convicted felon is never a good idea. What kind of benefits does that get you in Florida? Second, if you're going to try this, it works best if you actually have a twin brother, which Raul Prado does not. But it brings up an interesting question. Does the wrong twin ever get convicted for a crime? Probably, but clearing your name is not as easy in real life as it may seem on television.
Twins and Identical Characteristics
Eyewitness testimony when twins are at play can be a prosecutor's nightmare. Identical twins can often be just that, identical. Even fraternal twins can look virtually identical when wearing the same hairstyle, clothes, makeup, and jewelry, and have the same mannerisms and voice. Sometimes even parents, and lovers, have a hard time telling them apart, and it can be tempting in certain situations to try to fool people.
Identical twins have identical DNA, though there are scientific hopes that slight nuances will one day become apparent. But they don't have identical fingerprints! And fingerprints seem to be the only way to definitively catch a twin when the defense present the old "evil twin defense."
It Wasn't' Me, It Was My Evil Twin
There are Hollywood type moments in criminal history where one twin is convicted of a murder, and years later, another confesses to committing it. In these events, a judge might determine that enough new evidence exists to try the case again. But as you can imagine, this might be very difficult, depending on how long ago the crime was committed and the evidence that led to the conviction. A judge might also look at motive - why is the twin confessing his guilt now rather than before or during the trial.
This very question was before a Chicago judge earlier this week. Kevin Dugar was convicted of murder in 2003, but in 2017, his identical twin, Karl Smith, confessed to the murder while serving his own 99 year prison term for attempted murder during the commission of a burglary. Dugar asked for a new trial in light of this new evidence, proclaiming his innocence. In the end, the judge denied Dugar's retrial for three reasons:
Smith was already serving a 99 year sentence so he had nothing to lose

The twins often pretended to be each other prior to Dugar's arrest, and therefore the judge found them to show a pattern of "misdirection and deceit"

Because he found Karl Smith's testimony "completely uncredible"
But Sometimes It Works!
Though it rarely works, sometimes twins do get off, and in amazing fashion. Back in 2009, $6.8 million worth of jewelry was stolen from a luxury department store in Germany, called KaDeWe. Three masked and gloved thieves were caught on surveillance video gliding down ropes, past the security system, snatching the expensive jewels.
A complicated and well-orchestrated heist, it had to be performed perfectly to succeed. With so much pressure, one of the thieves left behind a drop of sweat on a latex glove. The German police ran it through the DNA database, and got a hit. In fact they got two: twins Hassan and Abbas O. (Germany does not release criminals' last names). The DNA was the only piece of evidence to identify the thieves, and given that it matched two people, identification could not be matched without a shadow of a doubt, and the twins went free.
Related Resources:
You Don't Have To Solve This on Your Own – Get a Lawyer's Help
Meeting with a lawyer can help you understand your options and how to best protect your rights. Visit our attorney directory to find a lawyer near you who can help.
Or contact an attorney near you: