Officer Who Mistakenly Tackled James Blake Sues for Defamation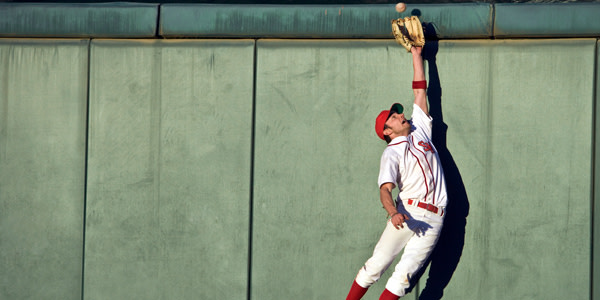 No, this is not a new Naked Gun movie, nor is it the plot to the newest refresh of Dragnet, Police Squad, Hot Fuzz, Super Troopers, or Team America. NYPD officer extraordinaire, James Frascatore, has likely been living in a personal hell since, arguably, making the biggest mistake of his career: tackling and cuffing international tennis star James Blake.
However, now that Frascatore has hopefully been thoroughly made to regret his actions, he is filing a defamation lawsuit against the celebrity tennis star he tackled, the publisher of Blake's latest book, the city of New York, the NYPD, and others. The cop's lawsuit claims that the statements each made regarding the incident caused him reputational harm, and even led to members of the public making threats of violence against him and his family.
Wait ... What?
Yes. The officer that tackled and cuffed James Blake, allegedly due to a case of mistaken identity (rather than racial profiling or incompetence), is now suing the tennis star and others for defamation. He claims that his use of force was reasonable, despite the fact that the official determination is yet to be made, and despite the fact that Blake never resisted.
Frascatore alleges that after the incident, the city and his department did not support him, but rather threw him under the bus. Rather than accepting responsibility for embarrassing the entire city through his actions, he sought to defend his actions by blaming the poor identification he was given by his superior officer.
Additionally, he claims the opinions Blake stated regarding what happened, specifically that he was the subject of racial profiling, are defamatory. Frascatore claims that statements made by Blake on TV and in his book have caused him emotional and reputational harm. He is seeking more than $75,000 in damages.
Really?
As unbelievable as it sounds, this is a real case that was filed in a New York federal court by a real attorney. And as shocking as it sounds, Frascatore is actually alleging that his reputation continues to be damaged due to Blake's book. Though, arguably, it was damaged beyond repair after his failure to arrest the correct person without body slamming an innocent celebrity athlete.
Perhaps the only credible sounding claims that can be gleaned from the lawsuit that was filed involve the release of Frascatore's record of misconduct, which like most personnel records, are private and not public records. However, these claims do not involve the tennis star, but rather just the city, department, and a watchdog group tasked with prosecuting misconduct internally.
Related Resources:
You Don't Have To Solve This on Your Own – Get a Lawyer's Help
Meeting with a lawyer can help you understand your options and how to best protect your rights. Visit our attorney directory to find a lawyer near you who can help.
Or contact an attorney near you: