Not-So-Invisible Ink: Tattoo Lawsuit Still Under NBA 2K's Skin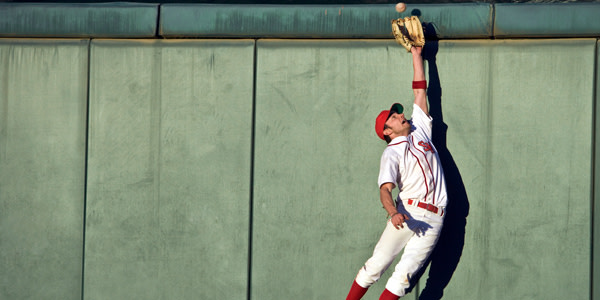 If you can remember back that far, in early 2016 a tattoo studio sued a video game company for depicting NBA players' tattoos for which they had allegedly not paid licensing fees. In the realm of fringe copyright lawsuits, this was one of the strangest -- after all, it wasn't the athletes themselves arguing that the game engineers were using the ink on their skin without compensation, but a tattoo studio arguing rights to artists' designs and work.
As it turns out, that battle is still raging in a New York federal court, where the video game company is arguing that its use of the tattoos amounts to fair use under copyright laws.
Copyright Protection
Matthew Siegler and Solid Oak Sketches LLC sued Take-Two Interactive, the software company responsible for the basketball franchise "NBA 2K" last year, claiming he and Solid Oak own the rights to the tattoos borne by LeBron James, Kobe Bryant, and other players depicted in the video game. Solid Oak allegedly offered to license the tattoos to Take-Two for $1.1 million, and the lawsuit asks for $150,000 per copyright infringement -- a sizeable amount considering Solid Oak is suing over at least six tattoo designs and more than four million copies of NBA 2K16 were shipped in its first week alone.
"It's clear that they knew that this was something that was to be negotiated," Solid Oak's attorney Darren Heitner, told ESPN at the time. And there have been successful lawsuits involving video game use of tattoos in the past.
Copyright Infringement
But Take-Two argues its use of the tattoos is fair use and any requirement to license them would lead to quite a slippery slope of compensation. According to Take-Two attorney Dale Cendali:
"In essence, Solid Oak argues that these public figures must seek its permission every time they appear in public, film or photographs and that those that create new works depicting the players as they actually appear (with their Tattoos) should be enjoined and pay damages to Solid Oak. Yet, no case has interpreted copyright law as providing such a right, and doing so here would inhibit copyright's purpose of encouraging the creation of new works. This is particularly troubling at a time when tattoos are becoming increasingly popular."
In calling for the dismissal of Solid Oak's lawsuit, Take-Two also argues that the tattoos don't even appear that often in the game. "Even when the Tattoos appear," their motion to dismiss contends, "they are not prominent as the game camera generally uses a full-court shot with the players' avatars appearing as small images, and the Tattoos thus appearing even smaller than they would in real life."
Whether these arguments are compelling enough to get the lawsuit tossed out of court remains to be seen.
Related Resources:
You Don't Have To Solve This on Your Own – Get a Lawyer's Help
Meeting with a lawyer can help you understand your options and how to best protect your rights. Visit our attorney directory to find a lawyer near you who can help.
Or contact an attorney near you:
Content For You