Lawsuit Accuses Isaac Haas of Knowingly Infecting Woman With STD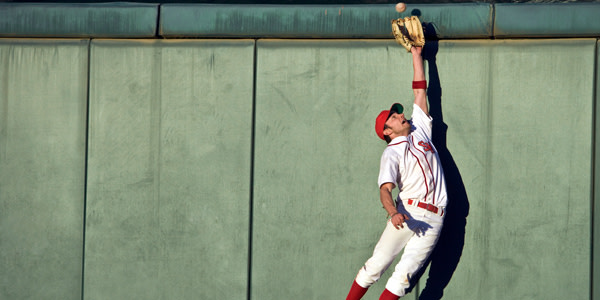 Purdue student Alyssa Chambers is suing basketball player Isaac Haas for $1 million in damages, claiming Haas knowingly infected her with chlamydia during a sexual encounter last year. She is also suing the school for allegedly providing Haas with undocumented medical treatment for STDs, as well as Haas's ex-girlfriend, claiming she either intentionally inflicted emotional harm on Chambers via text messages about the case, or is trying to aid in a cover-up.
Chambers' lawsuit also indicates Haas might've knowingly infected multiple women.
STD SMH
The evidence for the lawsuit is contained largely in a series of text messages between Chambers and Haas, his ex-girlfriend, and another unidentified woman. Haas allegedly assured Chambers that he had previously had chlamydia, but was tested and cleared before the sexual encounter. When Chambers discovered she had been infected, Haas was initially apologetic via text and blamed himself for not being careful enough. Haas also asserts PUSH (Purdue University Student Health) told him that he was infection-free.
At the time, Chambers responded, "I wouldn't beat yourself up about it too much."
Later, however, Chambers received texts from an unidentified woman, claiming "a friend of mine was infected by haas too [sic] ... the list is LONG." Haas's ex-girlfriend (who is named in the suit but whose name has been withheld in multiple media outlets) also claimed he knew or should've known he had herpes:
i tried to get him with a lawyer because i didn't find out about herpes until i was 6 months into the relationship. our families went at it, and he's never formally been tested for herpes so i couldn't do anything ... he has never been tested. perks of being an athlete, the doctor just gives you meds. he told you he was tested so you would sleep with him ... because he can say "he didn't know"
Chambers lawsuit also accuses Purdue of allegedly allowing Haas "off the books" medical treatment, providing him medicine after he told a doctor he was showing symptoms.
Criminal Liability
Knowingly infecting a partner with STDs can be an independent crime in some jurisdictions. But as Indianapolis-based lawyer Scott Barnhart told the Indy Star, Indiana statutes are limited to AIDS, HIV, and Hepatitis B, and likely won't cover chlamydia or the herpes simplex virus.
"The sense that I get from the law on this kind of case is you might be creative in finding a crime," Barnhart said. "But it's not clear that it would stick even if you found something. The legislature hasn't squarely addressed all STDs. Is it possible (a crime could be charged)? Yes. But it's not as if you knew you had HIV and you had sex."
Related Resources:
You Don't Have To Solve This on Your Own – Get a Lawyer's Help
Meeting with a lawyer can help you understand your options and how to best protect your rights. Visit our attorney directory to find a lawyer near you who can help.
Or contact an attorney near you:
Content For You