Student Challenges 'Play Up, Stay Up' Rule, Claiming Sex Discrimination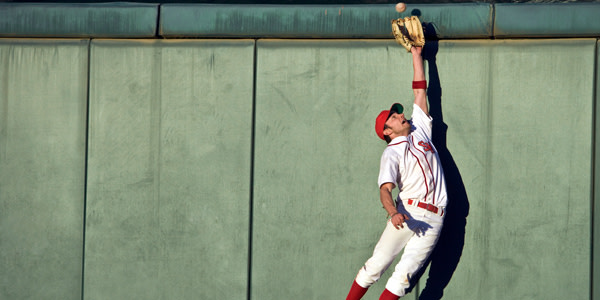 According to a Kentucky sixth-grader's lawsuit, a rule that limits the movement of boys (but not girls) basketball players between class-delineated teams violates equal protection laws and Title IX. Under the so-called "play up, stay up" rule, male students who play for a higher grade team can never play for a lower grade team, but female players can play up or down without any restrictions.
"Specifically," the lawsuit claims, "this rule unfairly subjects male basketball players to a harsh restriction on the number of grade levels at which they may play, but expressly exempts female basketball players from the restriction," thus resulting in "gender-based discrimination against middle school male student-athletes."
Playing and Staying
According to the suit, the Laurel County Board of Education rule states:
Student can only play at one grade level while participating in athletics at the middle school level. If a coach chooses to allow a student to play at a higher level, the student must remain at that level. This rule does apply to baseball and softball in regards to junior varsity and varsity play at the middle school. "If they play up, they stay up". This rule does not apply to the sports of soccer, volleyball and girls basketball due to play being in different seasons.
The discrimination lawsuit was filed by a sixth-grade boy, identified only as J.S., and his father. "Under this rule," it alleges, "if J.S. chooses/is chosen to play with the 7th grade team, he can never return to play with the 6th grade team; if he chooses/is chosen to play with the 8th grade team, he can never return to play with either the 6th grade team or the 7th grade team." But female basketball players of the same age "have recently been permitted to play up and then play down on multiple teams as they and their coach(es) see fit."
Letters of the Law
This isn't the first challenge to the "play up, stay up" rule. The father allegedly sent a letter to the school superintendent, asking that the rule be modified or abolished, and got a sternly worded letter from the county's counsel in response:
We are surprised that anyone today would try to "game" a federal law in this manner, although you are not the first to try to do so. In fact, there has been no shortage of advocates who seek to have the same Title IX rules applied to boys' teams as girls' teams, but the courts have steadfastly failed to buy into this argument citing the long history of inequity for girls' teams as the reason for the Courts' approach.
Hence the boy's lawsuit. And we'll have to wait and see if the courts change their approach to Title IX rules.
Related Resources:
You Don't Have To Solve This on Your Own – Get a Lawyer's Help
Meeting with a lawyer can help you understand your options and how to best protect your rights. Visit our attorney directory to find a lawyer near you who can help.
Or contact an attorney near you:
Content For You