Mom Sues to Get Son on JV Soccer Team, Fails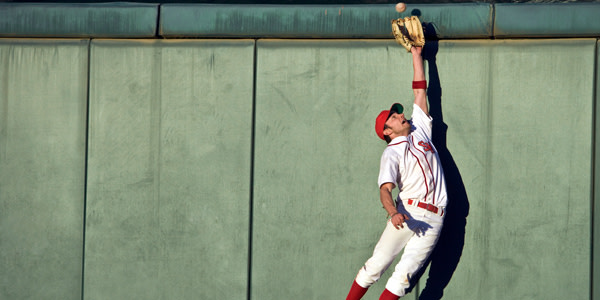 One would think that if a parent were to file a federal lawsuit over a child failing to make a school sports team, they would at least try to get them varsity status. After all, Rudy Giuliani's son sued Duke University for a spot on their varsity golf team. But it's actually the absence from a JV squad that had a St. Louis mother up in legal arms last week.
The woman filing the suit is not named, as her son is referred to only as John Doe in a legal filing claiming the child's absence on a high school junior varsity soccer team amounts to age discrimination. The school allegedly had a policy against placing juniors who fail to make the varsity team on JV, reserving those spots for developing freshmen and sophomores. The mother's request for a temporary restraining order allowing her son to play on the JV team, however, was denied.
Quality of Play
The mother's lawsuit claims that her son was good enough to play on the junior varsity team, and that the policy excluding juniors from JV soccer amounted to both age and sex discrimination, since the women's team didn't follow the same rule. But evidence presented in court undercut both of those allegations.
While the soccer coach did send the family an email saying their son was on the bubble when it came to picking varsity team members, he also noted the boy has holes in his technical ability and game decision making. And even though John Doe's lawyers introduced documentation of players' performance ratings given by coaches allegedly show Doe was better than some of the boys who made varsity, the coach also testified in court that the reason he said nice things about John Doe in the email was to build his self-esteem and soften the blow of being cut from the varsity team.
Quantity of Spots
Additionally, courtroom testimony revealed that Ladue does not enforce a policy precluding juniors from playing on junior varsity teams. Varsity and JV spots depend on how many kids go out for a certain sport and how many spots are on the team, according to the coach, who asserted the same rules apply to both girls and boys teams.
The coach also added that the seven juniors cut from the varsity team just weren't good enough to play on the JV squad, and the district judge apparently agreed. All the litigation, however, could set up quite the roster battle next season.
Related Resources:
You Don't Have To Solve This on Your Own – Get a Lawyer's Help
Meeting with a lawyer can help you understand your options and how to best protect your rights. Visit our attorney directory to find a lawyer near you who can help.
Or contact an attorney near you: