3 Takeaways From the FIFA Corruption Arrests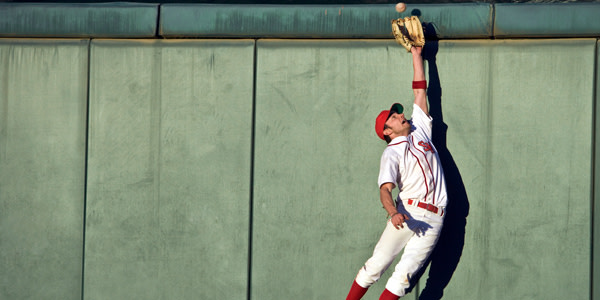 If you follow international soccer, the question wasn't whether FIFA was a corrupt sporting institution, but whether it was the most corrupt sporting institution. And while allegations of bribery were rampant, FIFA's executives remained largely untouchable.
That all changed overnight. Early this morning, Swiss Police arrested seven FIFA officials and corporate executives in Zurich as they gathered for the governing body's elections. Seven others have also been arrested, based on indictments from the U.S. Department of Justice, FBI, and IRS, and all 14 are expected to be extradited to the United States to face a litany of charges including wire fraud, money laundering, and racketeering.
Let's take a look at the 3 biggest questions raised by the surprise arrests.
1. Ding Dong?
The first hope question most had was whether Sepp Blatter, FIFA's infamous President, was among those arrested. Sadly, he was not. So the wickedest witch is not dead, yet.
Blatter is expected to win his 5th consecutive presidential campaign, a campaign that consisted entirely of "look at what I've done already." (It was this election that brought FIFA's top executives to the luxurious Baur au Lac Hotel in Zurich.) FIFA says the election will proceed as planned on Friday, and those officials currently in custody are permitted to participate in the vote, if they can make it.
2. Knock, Knock?
If it sounds incredible to you that Swiss authorities would nab foreign nationals in another country for indictments based on American law, that's because it is incredible. And legal. As The New York Times explained:
United States law gives the Justice Department wide authority to bring cases against foreign nationals living abroad, an authority that prosecutors have used repeatedly in international terrorism cases. Those cases can hinge on the slightest connection to the United States, like the use of an American bank or Internet service provider.

Switzerland's treaty with the United States is unusual in that it gives Swiss authorities the power to refuse extradition for tax crimes, but on matters of general criminal law, the Swiss have agreed to turn people over for prosecution in American courts.
No, this isn't a terrorism case, but the RICO statutes charged here were originally crafted to go after organized crime, specifically the Mafia. It's only natural that those investigations and consequent prosecutions would extend beyond American Borders.
3. Corrupted Cups?
Upon hearing news of the arrests, attention also turned to the bids for the 2018 and 2022 World Cups, granted to Russia and Qatar, respectively. Those awards have been plagued by rumors of bribery, and many initially thought this morning's arrests were tied to those allegations. (The most hopeful being Americans, as the U.S. finished second to Qatar for the 2022 bid.)
But as new United States Attorney General Loretta Lynch, who spearheaded the investigation as the United States Attorney for the Eastern District of New York, explained in a press conference, the current indictments cover "bribes and kickbacks by soccer officials from sports marketing executives in connection with the commercialization of the media and marketing rights associated with various soccer matches and tournaments." While one of those tournaments is the 2010 World Cup in South Africa, neither of the bid processes for upcoming Cups were part of the DOJ investigation.
So, for now, those World Cups will go on as planned. However, the Swiss are conducting their own investigation into bribery surrounding the 2018 and 2022 bids, and Sky Sports is reporting that investigators have told Swiss nationals working for FIFA, including Blatter, that they cannot leave the country "until further notice." (ESPN had previously reported that Blatter was afraid to "set foot on American soil" due to an FBI investigation.)
The current indictments were based on cooperation from former FIFA official Chuck Blazer, and as more officials are likely to cooperate with authorities to avoid fines or prison time, more FIFA heads are likely to roll.
Follow FindLaw for Consumers on Facebook and Twitter (@FindLawConsumer).
Related Resources:
You Don't Have To Solve This on Your Own – Get a Lawyer's Help
Meeting with a lawyer can help you understand your options and how to best protect your rights. Visit our attorney directory to find a lawyer near you who can help.
Or contact an attorney near you: