U.S. Women's Soccer Stars File Wage Discrimination Complaint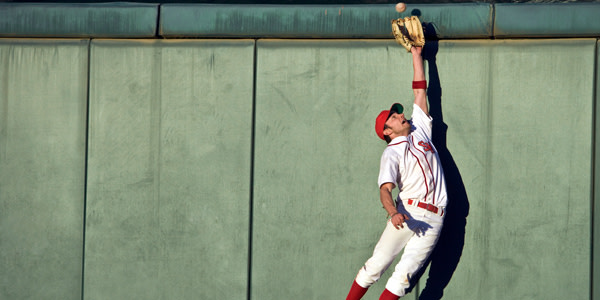 There's no question that when it comes to winning titles, the United States women's national soccer team is more successful than their male counterparts: three World Cup trophies, four Olympic gold medals, and one more CONCACAF Gold Cup title than the dudes. (The men's team did win a thing called the Marlboro Cup back in '89, so they've got that at least.)
So it's no surprise that members of the USWNT feel like they should get paid like members of the USMNT, or at least not only one tenth of what members of the USMNT are getting paid. To that end, five USWNT players (with the support of the whole team) filed a federal wage discrimination complaint against American soccer's governing body.
Equal Work, More Revenue, Less Pay
First things first, let's dispel the notion that the men's team is compensated based on how much more revenue they bring in for U.S. Soccer. Actually, U.S. Soccer did that themselves: as Deadspin reported, the lawsuit contains USSF's annual budget showing they expect women's national team events to bring in more revenue over the next two years than those for the men's national team. (World Cup revenues are set by FIFA, which has its own issues with paying female players equally.)
And the gap in pay is not a small one. The complaint alleges that, while USWNT players were paid a flat rate of $1,350 for an international friendly victory, their male counterparts were paid on a sliding scale based on their opponent's world ranking, up to $17,625 for a win. The women didn't get a dime for World Cup qualifiers or games in the first two rounds (lucky they went out and won a few) and even received less per diem.
Strike Coming?
This USWNT - USSF beef has been simmering since before the last Women's World Cup. Female players were unhappy that the Cup, hosted by Canada, would be played on turf, and sued FIFA over the decision. Even after that, and the Americans' triumph, U.S. Soccer scheduled many of their victory tour games on turf fields, one of which was so bad players refused to play on it.
And the two parties are already locked in a contentious labor dispute -- less than two months ago, U.S. Soccer sued the women's soccer team in an effort to enforce a collective bargaining agreement that expired four years ago. The players are trying to negotiate a new CBA, and, according to Hope Solo (who filed the complaint along with Carli Lloyd, Alex Morgan, Megan Rapinoe, and Becky Sauerbrunn) a player strike isn't off the table:
"We reserve the right to make a decision based upon what we think is fit at the time. Right now all options are open to us. We hope we don't have to go down that road, but we are prepared to take any action if our attorneys and teams see it fit."
Follow FindLaw for Consumers on Facebook and Twitter (@FindLawConsumer).
Related Resources:
You Don't Have To Solve This on Your Own – Get a Lawyer's Help
Meeting with a lawyer can help you understand your options and how to best protect your rights. Visit our attorney directory to find a lawyer near you who can help.
Or contact an attorney near you: