FIFA's Sepp Blatter (Finally) Faces Criminal Charges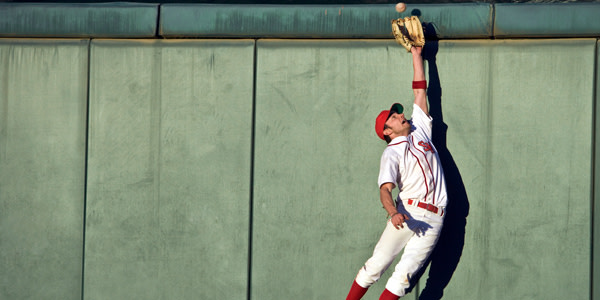 You didn't need to be a futbolista to have heard rumblings about FIFA corruption or the shady dealings of its President, Sepp Blatter. And those that love soccer have long awaited the day when all those rumblings and rumors and allegations would finally turn into criminal charges.
Well, my friends, that promised day is finally come. The Office of the Attorney General of Switzerland has opened a criminal investigation of Mr. Joseph Blatter, charging him on suspicion of criminal mismanagement and misappropriation. Rejoice!
FIFA's Fiduciary F'd Up
The criminal charges center around a contract signed with Jack Warner's Caribbean Football Union, a contract which came to light after the U.S. Department of Justice's indictment of nine high-ranking FIFA officials on corruption charges in May. Blatter is also suspected of making payments to Michel Platini, President of Union of European Football Association.
This doesn't sound like much, given how widespread the corruption at FIFA appears to be. But, like Al Capone's ouster on tax evasion charges, sometimes it's the little things that are needed to take down the big guys. As FIFA's president, Blatter owes the organization a fiduciary duty and therefore has a legal obligation to act in FIFA's best interest. Swiss authorities are alleging that, by enriching himself, Warner, and Platini, Blatter violated this duty and Swiss criminal codes.
Blatter Relief
FIFA's tale of corruption, from ordinary, cash-for-votes bribery to modern-day slavery in Qatar, is long, sordid, and, lord willing, coming to a close. A casual observer may think to himself, cut off the head, and the rest of the snake dies. But those who have followed FIFA more closely must remain skeptical.
Blatter is the same man who resigned in the corruption scandal's wake in June, only to reverse course weeks later and declare himself the person most able to clean up FIFA's mess. So pardon us for not dancing on Sepp Blatter's grave just yet, though we do have the music all cued up.
Follow FindLaw for Consumers on Facebook and Twitter (@FindLawConsumer).
Related Resources:
You Don't Have To Solve This on Your Own – Get a Lawyer's Help
Meeting with a lawyer can help you understand your options and how to best protect your rights. Visit our attorney directory to find a lawyer near you who can help.
Or contact an attorney near you: