Could Russia, Qatar Sue If They Lose World Cups?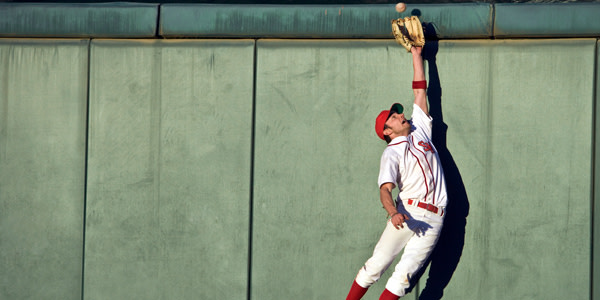 The ever-present question in response to the ongoing FIFA corruption investigation has been: how far will this go? Will it force Sepp Blatter out? Yes. Will Jack Warner do something stupid or crazy? Yes and yes. Will Russia and Qatar lose their World Cup bids for 2018 and 2022? Maybe.
FIFA's head of compliance told a Swiss newspaper, "If evidence should emerge that the awards to Qatar and Russia only came about thanks to bought votes, then the awards could be invalidated." Given the inevitability that such evidence will emerge, and assuming FIFA makes good on this threat, could Russia and Qatar have any legal recourse if they lose out on hosting the World Cup?
Litigious Losers
SI's Michael McCann speculated on the possibility of the two countries filing lawsuits against FIFA, should their World Cups get yanked:
If FIFA drops Russia & Qatar for World Cups, its possible they sue FIFA for contract breach or detrimental reliance. https://t.co/651OQfsnMO

-- Michael McCann (@McCannSportsLaw) June 8, 2015
So what would Russia and Qatar need to prove to win such a claim?
Breach of Contract
Without reading the contract between the nations and FIFA regarding hosting duties and financial compensation, if there even was a contract, cancelling hosting duties would likely constitute a material breach of the contract. The contract would be void and Russia or Qatar could sue for damages.
It's possible that there are cancellation clauses in the award contract that could cover such a situation, as many contracts are written with a possible breach in mind. Unfortunately for FIFA, I'm not sure the FTC's "cooling off" period applies to the purchase and sale of World Cups.
(Even if there was no written contract, and FIFA argued that the oral agreement was unenforceable, Russia or Qatar might be able to claim compensation for the reasonable value of their services on the basis of quantum meruit.)
Detrimental Reliance
Another theory that could allow Russia and Qatar to collect damages is "detrimental reliance." When one party makes a statement or promise that induces another party to rely on the promise in a financially harmful way, a court could enforce the promise as if it was a completed contract. But the reliance must be reasonable and foreseeable by the party that made the promise in order to count as detrimental reliance.
In this case, Russia and Qatar have made financial investments in stadia and infrastructure on the belief that they would be hosting future World Cups. These outlays are absolutely reasonable, undoubtedly foreseen, and in fact were probably required by FIFA as part of the bid process.
If, as many assume, it is proven that FIFA officials took bribes to secure votes for Russia and Qatar, it will almost definitely be worth it in terms of PR to FIFA to pull those bids. Then they will have to see how much money cancelling those bids will cost them.
Follow FindLaw for Consumers on Facebook and Twitter (@FindLawConsumer).
Related Resources:
You Don't Have To Solve This on Your Own – Get a Lawyer's Help
Meeting with a lawyer can help you understand your options and how to best protect your rights. Visit our attorney directory to find a lawyer near you who can help.
Or contact an attorney near you: