Equality Coast to Coast: Fair Pay Laws in 2016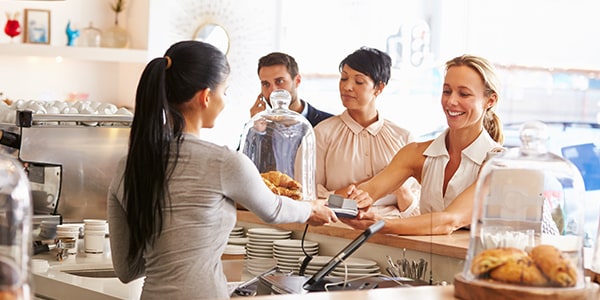 Two new equal pay laws, enacted in New York and California, go into effect this month. They aim to make 2016 and beyond better for women workers, who are consistently paid less than men for the same work.
The California law went into effect on January 1 and has been called the nation's toughest fair pay legislation yet by the Los Angeles Times. The New York law passed with 7 others as part of the Women's Equality Agenda and will come into effect on January 19, according to Newsday. Both laws prohibit wage differentials between men and women. They also change how unequal pay claims are proven and defended.
Substantially Similar Standard
Governor Jerry Brown signed the California law, which requires employers to show that male and female employees are paid equally for "substantially similar" work. This may prompt employers to review compensation practices, with some experts saying it could lead to standardized pay packages.
Martha West, a law professor emerita at UC Davis, told the LA Times that what is exciting about the new law is the "substantially similar" standard. Rather than demanding that men and women get equal pay for equal work and then compare details like job titles, the new law compares roles more expansively.
West warns, however, that there is still a drawback to the new standard. "But the big limitation, as I read it, is the same old limitation under the prior law, which is there must be both men and women doing the work. So if it's a single-sex job like, let's take secretary, most secretaries are still women. So if you're in a big firm and you're a secretary, if there are no men secretaries, you can't use the statute to complain about low pay."
Women's Equality Agenda
In New York, it was Governor Andrew Cuomo who approved the new legislation in October as part of a set of laws called the Women's Equality Agenda, which addresses a wide range of issues from human trafficking to domestic violence to paid breaks for breast-feeding mothers, and more.
The Rest of the US
These equal pay laws in New York and California will likely prompt other states to pass similar legislation. As for complaints that such initiatives drive employers away, Professor West does not sound worried.
She says this complaint is raised whenever labor laws change. "I don't think this will have much of an impact at all on employers in California or employers wanting to come to California. Hollywood is not going to move away."
Talk to a Lawyer
If you are concerned about how new laws impact your business, or have any other questions about employment or business operation generally, speak to a lawyer. Get informed guidance.
Follow FindLaw for Consumers on Google+.
Related Resources:
You Don't Have To Solve This on Your Own – Get a Lawyer's Help
Meeting with a lawyer can help you understand your options and how to best protect your rights. Visit our attorney directory to find a lawyer near you who can help.
Or contact an attorney near you: