Sperm Donor Sues Clinic for Letting Ex-Girlfriend Use His Sperm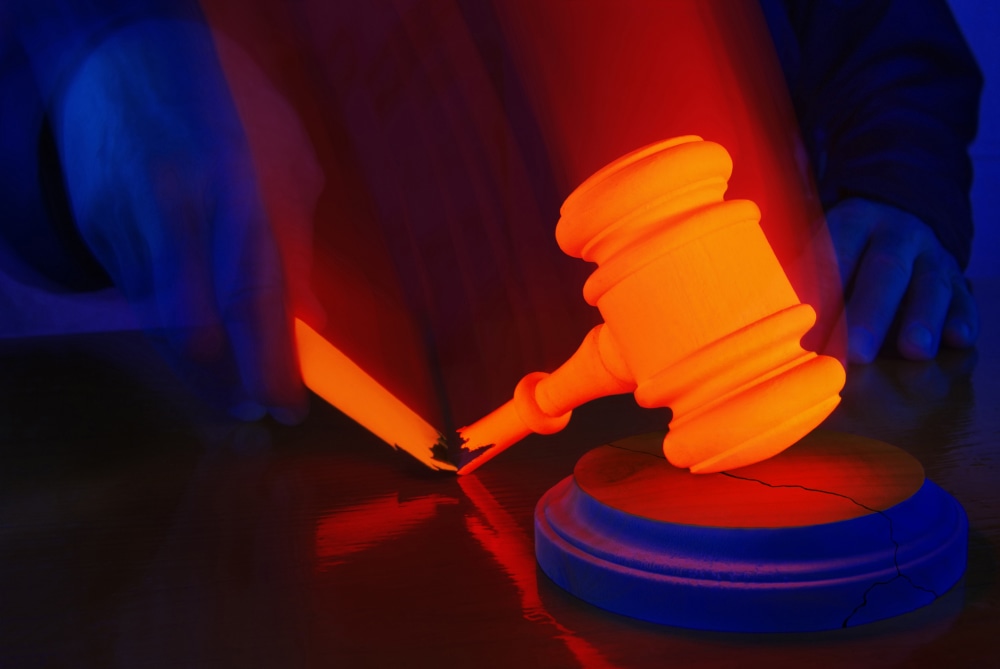 Talk about a strange paternity lawsuit. A Louisiana man claims his ex-girlfriend stole his sperm and had a child without his consent.
Layne Hardin, 44, has now filed a lawsuit against Obstetrical and Gynecological Associates after he claims the company gave two vials of his sperm to his ex, Houston's KHOU-TV reports.
The sperm donation was made specifically for another woman, Hardin claims. But somehow, it got into the hands of his ex-girlfriend.
His ex, Tobie Devall, walked into the sperm donation facility and "bluffed" her way into getting his sperm, Hardin contends.
As if Hardin's lawsuit is bad enough, ex-girlfriend Devall is countersuing. She claims that Hardin knew full well that she was walking in there to get his sperm.
She also claims that he is a money-chaser, suing her and the clinic to get his hands on cash. Devall claims to be from a wealthy family.
But Hardin fears that he may one day face financial responsibility for Devall's young child. He also expressed concern over the emotional aspect, namely, the boy wanting to forge a bond with his biological father.
It's hard to say whether Hardin will bear any of the costs of child support. Much of this depends on the agreement he had with the sperm donor facility. It's not uncommon that a sperm donor facility would have the donors sign waiver agreements, excusing them from any obligation to provide support to a child conceived from the sperm donation. But the laws around sperm donors and child support are still a bit unclear.
In this case, the boy's paternity has been confirmed. Hardin is indeed his dad. The child is now 2 years old.
This is a strange and somewhat complex case. There aren't many more facts available, since the clinic is keeping tight-lipped about the whole fiasco.
Hardin claims that Devall has never let him meet the boy. Devall's attorney claims that Hardin never asked.
Is this a legitimate lawsuit, a sorry misunderstanding, or a mad grab for cash? Time will tell as this bizarre paternity saga unfolds.
Related Resources:
You Don't Have To Solve This on Your Own – Get a Lawyer's Help
Meeting with a lawyer can help you understand your options and how to best protect your rights. Visit our attorney directory to find a lawyer near you who can help.
Or contact an attorney near you: