T.G.I.FindLaw! New Year's Hangover Edition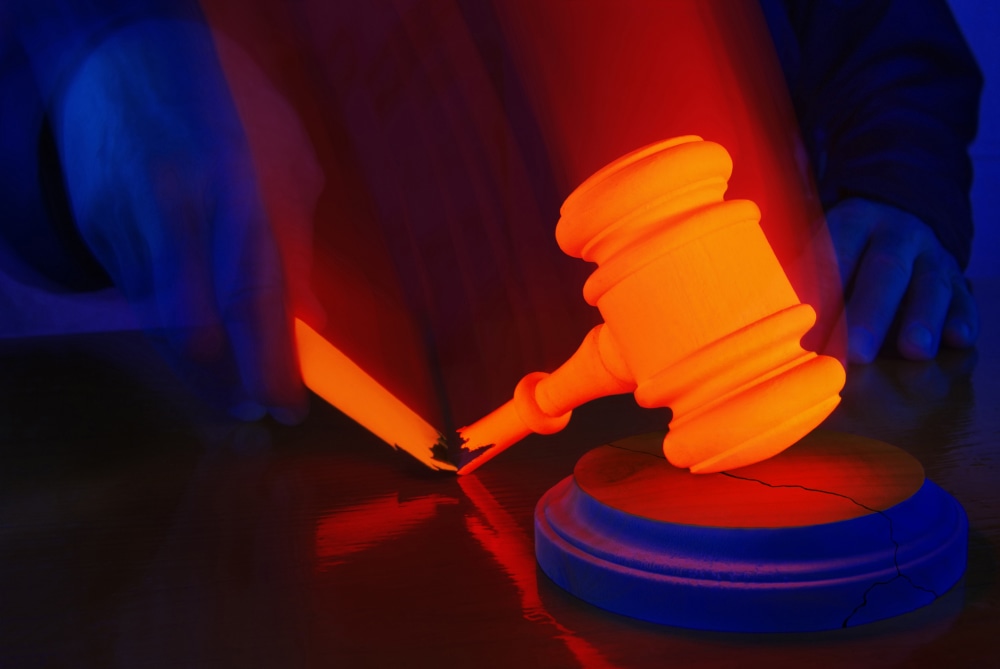 New Year's revelers (of varying degrees of sobriety) provide ample fodder for this week's edition of T.G.I.FindLaw! So while you may have already recovered from your New Year's hangover, for these folks the legal headaches are just beginning...
Lounge-party lawsuit
Bouncers at a Miami nightclub may have messed with the wrong patron. Clubgoer Alex Rubin, who's also an attorney, claims he and 11 friends were blocked from entering a New Year's bash -- despite having paid $60 apiece for tickets.
When Rubin's posse arrived at the Louis Bar-Lounge after 1 a.m., bouncers allegedly told them the party had ended. But Rubin's keen clubbing senses picked up pulsating music inside the lounge.
The bouncer then allegedly claimed Rubin's tickets were fake, and tried to charge each clubber an additional $50 to get in. "It was a blatant lie. I think he was trying to shake us down," Rubin told the Miami New Times. Rubin says he's considering a lawsuit to settle the score.
Drunk in public
Drinking-related arrests seem to go hand in hand with New Year's. Here are just a few that made headlines:
Belleville, Ill.: A 32-year-old man made it easy to get caught for DUI -- he was found passed out behind the wheel in a county jail parking lot. The man said he'd driven someone to the jail for a New Year's Day visit, then fell asleep with the motor running and a bottle of beer in plain sight, the Associated Press reports. He was taken to jail -- about 20 feet away -- and charged with DUI.
Staten Island, N.Y.: A New Jersey father was busted for drunken driving on the way home from a college bowl game, with his 4-year-old son in the car, the New York Daily News reports. The drunk dad now faces felony DWI charges thanks to a New York law called Leandra's Law -- which makes it a felony to drive drunk with a child 15 or younger in the vehicle.
Mansfield Twp., Penn.: Frozen vomit was the downfall for an unfortunate 29-year-old man found drunk and passed out on the pavement of a parking lot early New Year's Day. Police arrested the man and charged him with disorderly conduct for vomiting on a stranger's car, The Express-Times reports.
New Year's around the world
Speaking of vomit, did you know that in Singapore, you can be fined for throwing up in a taxi? Singapore is known for its strict laws on cleanliness, but The Jakarta Globe reports it's common for cabbies to charge $10 to $20 to cover vomit clean-up, and it's especially common over New Year's. If puking passengers refuse to pay, cabbies can take them to court.
Finally, there's video of a chair-smashing New Year's Eve fight at a restaurant in Montreal's Chinatown. No one has pressed charges, and insurance should cover the damage, Canada's CBC reports. But with Chinese New Year just around the corner (Jan. 23), the restaurant's managers may want to consider adding some security -- or nailing down the furniture.
Related Resources:
You Don't Have To Solve This on Your Own – Get a Lawyer's Help
Meeting with a lawyer can help you understand your options and how to best protect your rights. Visit our attorney directory to find a lawyer near you who can help.
Or contact an attorney near you: