Trial Over Million-Dollar Cocktail Napkin Contract Underway in Alaska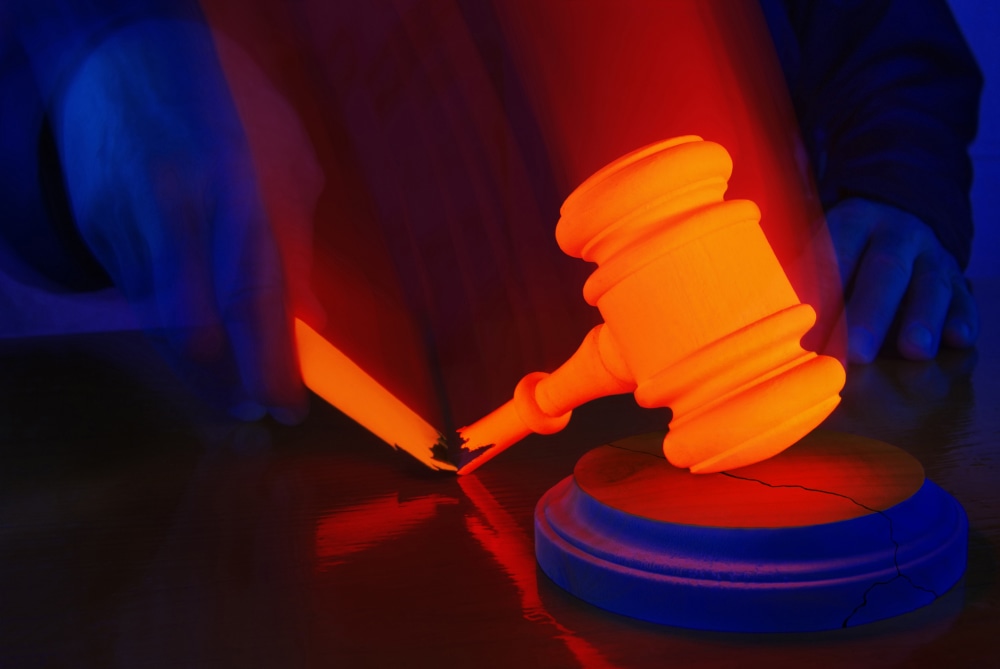 At age 13, arguably the greatest soccer player in the world signed a playing contract on a paper napkin in a Spanish tennis club. Lionel Messi agreed to play for Barcelona "as long as the conditions agreed are met," and his allegedly forged signature joined a few other jots at the bottom of what may now be the most famous napkin in history.
Of course, more specific contract terms were later codified in a proper playing contract, but the question remains: would the napkin be legally binding? That's what one Alaska court is tasked with determining, after a newspaper editor sued a publisher over hundreds of thousands of unpaid dollars.
Clean Contract?
According to the lawsuit, Alaska Dispatch Publishing owner Alice Rogoff wrote on a napkin in April of 2014: "I agree to pay Tony $100K at end of each calendar year (beginning '14) for 10 years." That would be former president and editor of the Alaska Dispatch News Tony Hopfinger, and Rogoff did cut him a $100,000 check in January 2015.
"How do we know when parties have an agreement?" Hopfinger's attorney Jeffrey Robinson asked the jury during his opening statement. "The strongest evidence that we expect you'll hear in this case that the parties had a binding agreement is because Ms. Rogoff believed that the parties had a binding agreement. People don't cut $100,000 checks unless they believe that they have reached an agreement."
That's a pretty compelling argument. But it doesn't necessarily mean the napkin is legally binding.
Consider This
There's a reason why the study of contracts consumes so much time in law school (and why the left eye of any lawyer reading this is probably twitching right now). Contracts are complicated. To oversimplify it, a binding contract requires an offer, an acceptance of that offer, consideration, and, in some cases, the contract must be in writing. The napkin has three of those four elements: Rogoff apparently offered to pay Hopfinger a million bucks over ten years, Hopfinger accepted that offer, and it was all in writing, if only scrawled on a cocktail napkin. The issue, then, becomes consideration. (Cue more twitching.)
Consideration, generally, is what is given in exchange for the offer, or what gives the contract balance. If one side of the contract isn't getting anything out of the deal, courts are far less likely to find that deal legally enforceable. So, what was Rogoff getting in exchange for her $100,000 a year? Hopfinger contends he was simply being bought out of his share of a media company that he founded and that Rogoff bought a majority stake of in 2009. Rogoff's attorney, on the other hand, claims his client was paying for a partner, who disappeared in 2015 without fulfilling his half of the bargain.
Two Sides to Every Story
The napkin contract "was an effort to lock Tony in to that 10-year period," David Gross, who is representing Rogoff, told the jury. "To commit Tony to work for the newspaper for that 10-year period so he that would be with her hand-in-hand to run this newspaper." Hopfinger left Alaska in 2015 to be near his terminally ill mother. Without that consideration, according to Gross, the napkin is unenforceable. "'I'm going to tell you to pay Tony what he is owed in this case, which is nothing," Gross argued. "I'm going to tell you to pay Tony what he earned, which is nothing. And I'm going to tell you to pay Tony what he deserves, which is nothing."
"We're confident that at the end of the day, you know what a promise is and you know who broke that promise," Hopfinger's attorney Robinson countered. "And that person is not Mr. Hopfinger. That person is Alice Rogoff." And so, the case of the million-dollar napkin begins ...
Related Resources:
You Don't Have To Solve This on Your Own – Get a Lawyer's Help
Meeting with a lawyer can help you understand your options and how to best protect your rights. Visit our attorney directory to find a lawyer near you who can help.
Or contact an attorney near you: