Are Handwritten Agreements Legally Binding?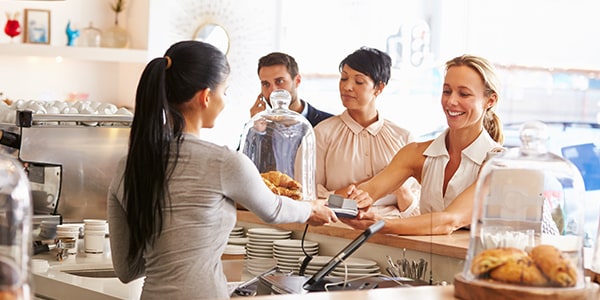 Here's a question business owners may be wondering on National Handwriting Day: Will handwritten agreements and promises hold up in court?
Legally binding contracts for business purposes are typically envisioned as volumes of printed paper with wax seals and signed with a quill pen. But in reality, many handwritten agreements are just as valid.
So even if your business contracts are written in crayon, here's a breakdown of the legal effect of handwritten agreements:
Written Contracts and the Statute of Frauds
As you probably know, there is a legal difference between a heartfelt promise and an enforceable contract. A type of law known as the Statute of Frauds requires that certain promises (to exchange property or perform tasks, for example) be in writing in order to be legally enforceable.
Every state has its own version of the Statute of Frauds, but typically the following kinds of contracts need to be in writing:
Agreements extending longer than 1 year,
Leases longer than 1 year,
Sale or transfer of real property,
Payment of another's debts,
Agreements that go on past the promisor's death, and
Contracts for goods over a certain amount (e.g., $500).
There is generally no requirement that written agreements in these circumstances need to be typed or handwritten. So an agreement for the sale of $600 in loose diamonds may be perfectly enforceable -- even if it was written with a ballpoint pen on Looney Tunes stationary.
Wills are a more complicated form of contract, but even handwritten (or holographic) wills may be legally enforceable.
Handwritten Agreements and Small Businesses
Of course for small business owners, printed (typed) contracts are the norm when it comes to dealing with sales, employees, and clients. After all, it's impractical to write all those employment contracts by hand, especially if you remember to include all the important clauses.
But there are a few instances in which entrepreneurs may find themselves signing off on a handwritten promise -- for example, a simple IOU for repayment or a promise to give an employee a raise. If that's the case, look first to the Statute of Frauds to see if that handwritten promise is legally binding.
If you're still wondering whether what your business put to paper is legal, contact an experienced contracts attorney today.
Related Resources:
You Don't Have To Solve This on Your Own – Get a Lawyer's Help
Meeting with a lawyer can help you understand your options and how to best protect your rights. Visit our attorney directory to find a lawyer near you who can help.
Or contact an attorney near you: