Hawaii Farmers Sue Over 'Kona' Coffee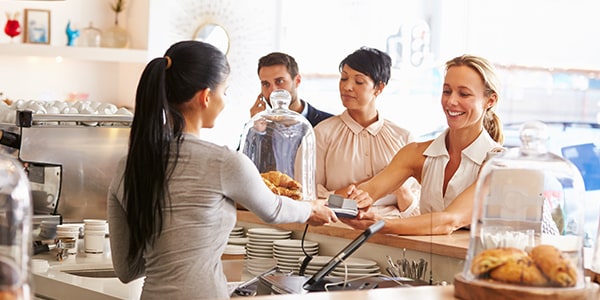 Local businesses tend to get protective over their brands, especially when non-locals appropriate the name or imagery of a place in order to capitalize on someone else's hard work or name brand. And few places are as protective or protected than Hawaii. There have been lawsuits over mainland-brewed "Hawaii" beer and mainland-produced "Hawaiian" potato chips, and outrage over a Chicago poke restaurant trademarking "Aloha."
So it's no surprise three Hawaii island coffee farmers have filed a federal lawsuit against retailers and suppliers marketing "Kona" coffee produced from elsewhere. What may be surprising is that they have the scientific data to back it up.
Bogus Beans, Brah
As West Hawaii Today reports, the trouble with most allegations of coffee mislabeling is the ability to prove exactly where the packaged beans were sourced:
Plaintiffs in the case tested packaged coffee for concentrations of strontium, zinc, barium, nickel, cobalt and manganese that they claim should be in Kona coffee. Results found 19 brands of either blended or 100 percent Kona coffee that lack chemical elements in concentrations that should be in Kona coffee, suggesting that no Kona coffee or only "trace" amounts are in the products, the complaint said.
National retailers like Walmart, Amazon, Costco, Safeway, and Kroger, along with local ABC Stores and Hawaiian companies, are accused of marketing and selling those brands, knowing the coffee is not Kona-sourced.
Over 20 million pounds of supposedly Kona coffee is sold to consumers annually, but local farmers, who harvest the green beans by hand, claim they only produce about 2.7 million pounds per year. "That is physically impossible," the farmers' lawsuit says. "Someone is lying about the contents of their 'Kona' products."
Counterfeit Claims
Deceptive and misleading advertising and making claims you can't back up are high on the list of small business advertising no-nos. Beyond potential criminal penalties that come from violating state consumer protection and unfair competition statutes, you could face civil litigation seeking compensation for lost profits and brand dilution.
So before you appropriate names or imagery -- especially from the Hawaiian Islands -- for your product, talk to a commercial attorney and make sure you're actually selling a Hawaiian product.
Related Resources:
You Don't Have To Solve This on Your Own – Get a Lawyer's Help
Meeting with a lawyer can help you understand your options and how to best protect your rights. Visit our attorney directory to find a lawyer near you who can help.
Or contact an attorney near you: