911 Emergency: Weird Tales From the Trenches of Dispatch Services This Week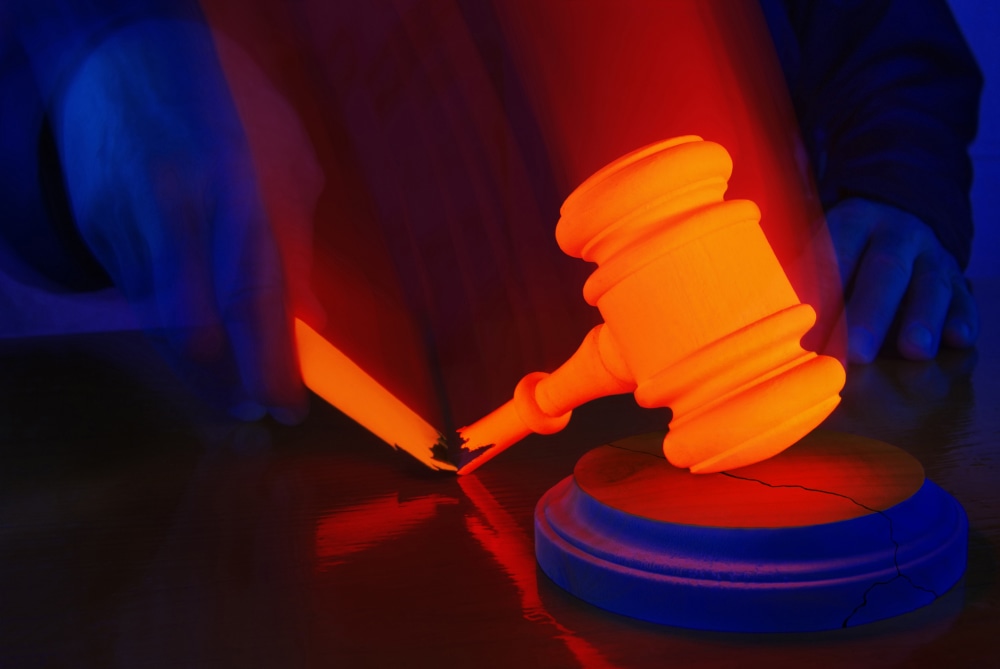 The news from 911 is usually bad. But sometimes it's also a little funny. This week dispatchers had two particularly amusing tales to tell. They come from South Carolina and Ohio.
Let's start with South Carolina, which was underwater all week due to Hurricane Joaquin. Police there were busy with flooding, serious injuries, and deaths from the storm.
Drunk, Angry, and Complaining
But there was more. A man also called 911 to report that his girlfriend was not putting out. She had the audacity to visit with her grandchild in tow and was apparently feeling less than frisky.
Boo called the cops to say he was not getting any "*ss." Amazingly, the police followed up. Patrick Dogget, 53, was found outside his home in the wee hours on Tuesday morning, drunk.
There was reportedly no violence but Doggett did not escape arrest. He was taken to jail for public drunkenness, as he was found shouting obscenities toward the house. However, he was reportedly not cited for dialing 911 unnecessarily.
But Seriously, Folks
Public drunkenness or intoxication is a minor criminal offense. It falls under the umbrella of disorderly conduct that disturbs the peace. In order to prove the charge, prosecutors must show that the accused was or appeared drunk and was in public. Depending on the state, the prosecution may also have to show that the person was out of control.
Similarly, states all have different penalties for false 911 calls. The service exists for emergencies only. Accidental calls are not punished and do happen with great frequency, as noted below. But abuse of emergency dispatch lines is punishable by fines and -- in California, for example -- up to six months jail time.
Too High on Weed
Meanwhile in Ohio, life was imitating art ... if a Cheech and Chong flick qualifies as art. A man called emergency services to report that he was "too high on weed" and could not feel his own hands.
Luckily, his grandfather was home and able to direct police to the 23-year-old. The Smoking Gun published the police report -- redacted of course -- and it is truly delicious.
Austintown police officer Aaron Franks heard the man groaning in another room and found him surrounded by snacks. His police report reads, "This officer walked into the doorway and observed (redacted) laying on the floor in the fetal position. (Redacted) was surrounded by a plethora of Doritos, Pepperidge Farm Goldfish, and Chips Ahoy cookies."
Laughter and Snacks Aside
Marijuana laws vary widely from state to state. But in Ohio there is no medical marijuana law, and there is certainly no recreational consumption allowed. Possession of up to 200 grams is a misdemeanor, punishable with a minimum fine of $100 and a maximum of $250 and thirty days jail.
Butt Dial Pain Point
Dispatchers deal with disaster. But as the above stories illustrate, they also deal with nonsense. Researchers shadowing San Francisco's emergency dispatchers this week reported that almost one third of the calls came from pocket dials. In other words, about thirty percent of their days were spent responding to calls made by people who are not consciously reaching out.
Related Resources:
You Don't Have To Solve This on Your Own – Get a Lawyer's Help
Meeting with a lawyer can help you understand your options and how to best protect your rights. Visit our attorney directory to find a lawyer near you who can help.
Or contact an attorney near you:
Content For You