Woman Arrested for FUI (Forklifting Under the Influence)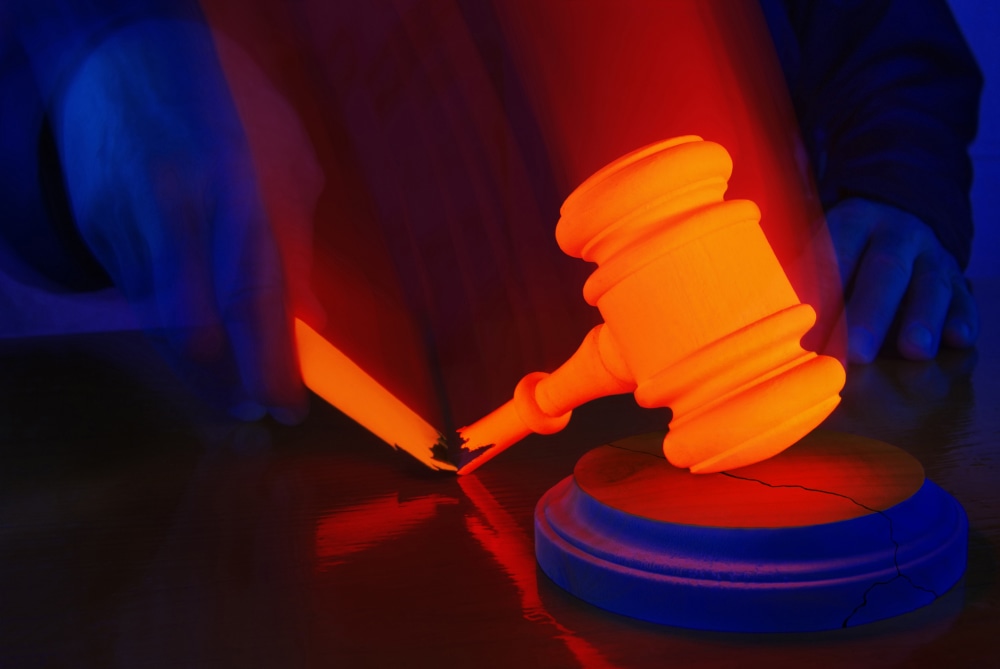 This week, a Wyoming woman was arrested after she operated a forklift under the influence of alcohol. Late in the evening in Cheyenne, Wyoming, neighbors contacted local police to report that a woman was moving a large white van with a forklift, while drinking a beer. If the scene sounds like a sort of comedy of errors, the photo of the FUI in action confirms it.
The 49-year-old forklift operator told police that she needed to move the van from one side of her driveway to the other, but she could not find the keys. Since she works at the Wyoming State Forestry Division, she had access to the giant, state-owned, forklift, and since she was well over the legal BAC limit, she probably decided it was an okay idea to use the state owned forklift to move her van.
It's impossible to tell whether the van was damaged, but the picture looks like the van will have a few scars from that wild ride. Fortunately, no people were injured as a result of the lapse in forklift operation protocols.
What's the Charge?
Since officers did not actually see her driving the forklift, there may not actually be an FUI charge brought against her. For one, there more likely than not isn't actually an FUI law, and two, usually officers need to observe a DUI for a DA to charge it. However, officers did find an empty bottle of beer, and a full bottle of beer, in the forklift, and neighbors did claim to see her driving it while drinking, and she seemed to admit her actions to police according to preliminary reports.
While our allegedly drunken forklifter might not face a traditional DUI, it is likely that she will face some charges as a result of her actions. If a traditional DUI can't be charged, there may be laws against operating heavy machinery in public, or on a roadway, while drunk.
Additionally, she may be charged with a crime in relation to using the state-owned forklift for what was clearly not state-related work. Also, if this whole situation wasn't already interesting enough, she was already out on bond, and a condition of her being out of jail on bond was to not get arrested.
Related Resources:
You Don't Have To Solve This on Your Own – Get a Lawyer's Help
Meeting with a lawyer can help you understand your options and how to best protect your rights. Visit our attorney directory to find a lawyer near you who can help.
Or contact an attorney near you: