Woman Arrested for Kissing Cop on the Nose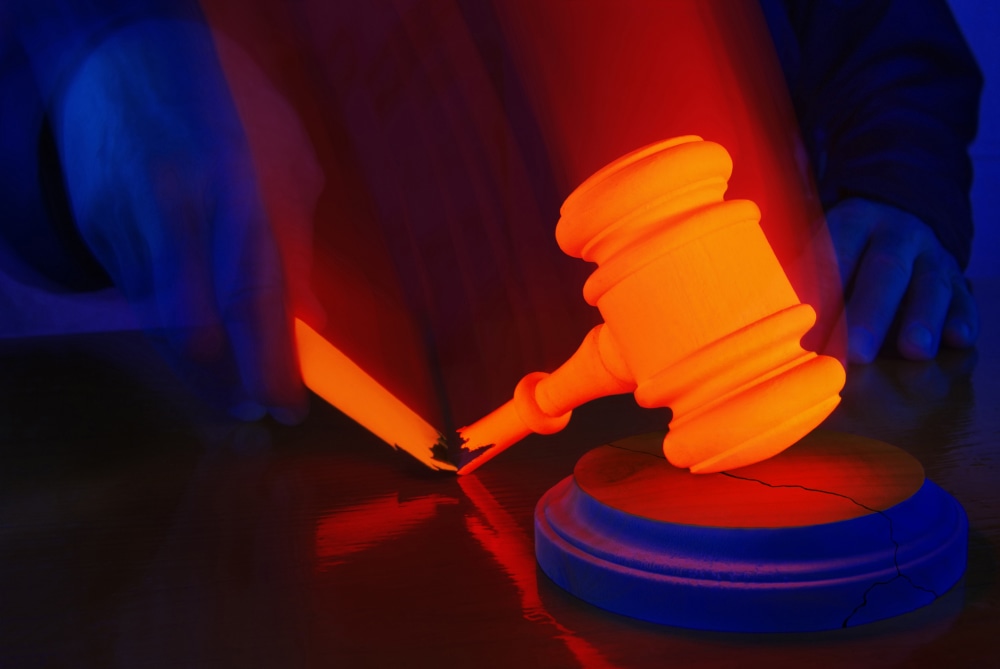 Can you get arrested for kissing a cop on the nose? Apparently, you can. This is exactly what happened to 62-year-old Peggy Hill of Bradenton, Florida. According to The Huffington Post, police officers were reporting to a call about an altercation between Hill and her neighbor one Saturday night in late June.
Hill, who said she had been drinking, then planted a wet one on an officer when he was talking to her.
She was then arrested and jailed on charges of felony battery.
Why Battery?
Battery, unlike the popular misconception that's often depicted in the media, is not just for violent fights in which punches and kicks are liberally thrown. The legal definition of battery is the intentional touching (or application of force) of another person (or anything attached to them, such as their purse, backpack, etc) in a harmful or offensive manner, without their consent. In other words, it's the offensive touching of another person without their permission.
In this case, the cop who was smooched was obviously touched, without his permission. Apparently, he considered this both unwanted and offensive, despite possibly the affectionate intentions Hill may (or may not) have had.
Why a Felony?
In most cases, battery is a misdemeanor. So in this case, why is a mere peck on someone's nose (which arguably did not result in any severe physical damage) considered a felony?
There are a couple reasons for this. While battery statutes vary by state, many generally will classify a battery as a felony when it is inflicted on a special victim, such as a child, the elderly, the disabled, or a government official.
A felony battery also occurs if the person charged with a battery had already been convicted of one in the past. Florida's statute classifies a second battery charge as a third degree felony.
In this case, we don't know more details about Hill's criminal past, but we can deduct that one of the reasons for the felony charge can be attribued to the fact that it was a government official whom she allegedly smooched.
Related Resources:
You Don't Have To Solve This on Your Own – Get a Lawyer's Help
Meeting with a lawyer can help you understand your options and how to best protect your rights. Visit our attorney directory to find a lawyer near you who can help.
Or contact an attorney near you: