Andrew Hurwitz Confirmed for Ninth Circuit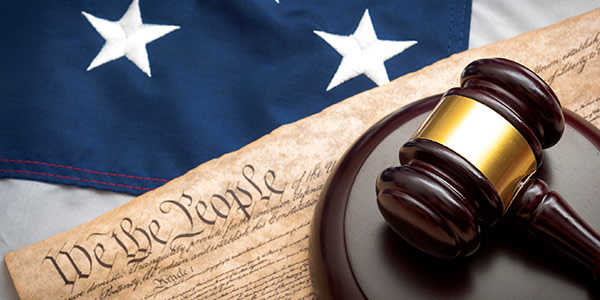 Arizona Supreme Court Justice Andrew Hurwitz was confirmed for the Ninth Circuit Court of Appeals Tuesday in a voice vote, reports The Associated Press.
Though Justice Hurwitz had support from Senators John McCain and Jon Kyl, (his Republican, home-state senators) many Senate Republicans were opposed to his nomination because Hurwitz had expressed admiration for the Roe v. Wade reasoning in a 2002 law review article, reports Politico. Sen. Chuck Grassley noted, "I think by any fair measure, it is impossible to read Justice Hurwitz's article and not conclude that he wholeheartedly embraces Roe, and importantly, the constitutional arguments that supposedly support it."
On Monday, however, eight Republicans crossed the party line to end the filibuster of Hurwitz's nomination, and prompt Tuesday's vote.
Hurwitz attended Princeton (AB '68) and Yale Law School (JD '72) While in law school, he served in the Connecticut Army National Guard and the U.S. Army Reserve. After law school, Hurwitz clerked for Judge Jon Newman, (also known as a Roe v. Wade supporter) in the federal district court in Connecticut, Second Circuit Court of Appeals Judge Joseph Smith, and Supreme Court Justice Potter Stewart.
Following his string of clerkships, he joined Martori Meyer Hendricks & Victor, (now known as Osborn Maledon).
Justice Hurwitz was appointed to the Arizona Supreme Court in 2003. He is also an adjunct law professor at Arizona State University's Sandra Day O'Connor College of Law.
Justice Hurwitz was the last of four recent Obama-nominees to clear the Ninth Circuit confirmation slate. Judges Jacqueline Nguyen, Paul Watford, and Morgan Christen have also been confirmed for the court within the last two months.
Judge Hurwitz will fill Judge Mary Schroeder's seat on the bench.
Related Resources:
Content For You