Grant of Habeas Petition in Sexual Abuse Matter Reversed, and Civil Rights and Civil Procedure Matters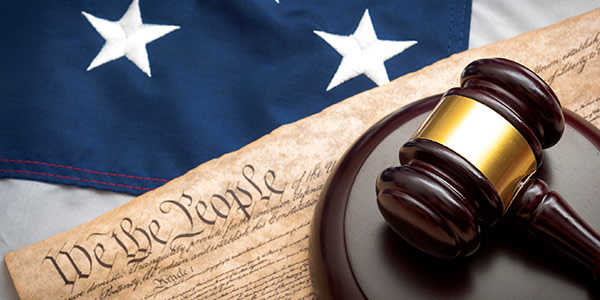 Lee v. Lampert, No. 09-35276, involved a prosecution for sexual abuse of a child. The court of appeals reversed the grant of petitioner's habeas petition, holding that 1) there is no actual innocence exception serving as a gateway through AEDPA's statute of limitations to the merits of a petitioner's constitutional claims in original petitions; and 2) the Schlup exception never applies to federal statutes of limitations because AEDPA created such limitations later.
In Mindys Cosmetics, Inc. v. Dakar, No. 09-55134, a trademark infringement action, the court of appeals affirmed the denial of defendant's California anti-SLAPP motion, holding that defendant made a prima facie showing that the suit against him "arose from" a protected act under the anti-SLAPP statute, but plaintiff made a sufficient showing under the second part of the inquiry to withstand defendant's motion to strike under the anti-SLAPP statute.
In US v. Johnson, No. 08-10147, the court of appeals affirmed defendants' mail fraud convictions, holding that 1) defendants' courtroom behavior, although eccentric at times, would not have justified, let alone required, the involuntary deprivation of their constitutional right to represent themselves; 2) it was not an abuse of discretion for the district court to conclude that a prior judge's rulings did not display a "deep-seated favoritism or antagonism that would make fair judgment impossible"; and 3) the district court's instructions were not findings of fact.
Wilkinson v. Torres, No. 09-35098, concerned a 42 U.S.C. section 1983 action based on alleged excessive force by the police involving a fatal shooting. The court of appeals reversed the denial of summary judgment based on qualified immunity, holding that defendant was entitled to qualified immunity because his use of force was reasonable as a matter of law.
Related Resources
Full Text of Lee v. Lampert, No. 09-35276
Full Text of Mindys Cosmetics, Inc. v. Dakar, No. 09-55134
Full Text of US v. Johnson, No. 08-10147
Full Text of Wilkinson v. Torres, No. 09-35098
Content For You