9th Circuit OKs Medical Weed Against DOJ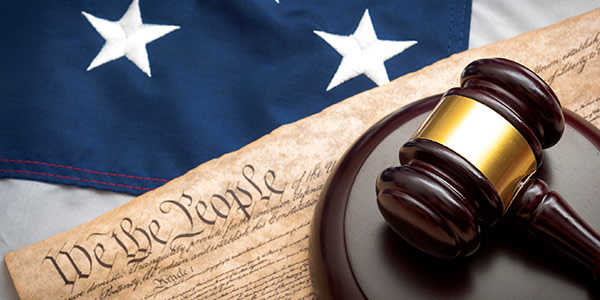 A three-judge panel of the Ninth Circuit has unanimously found in favor medical marijuana users by declaring that DOJ prosecutions of users is forbidden under Consolidated Appropriations Act sec. 542.
In plain English, the Ninth Circuit said: "DOJ, stop wasting money going after otherwise state-law observant medical pot users."
Money Issue
According to the Ninth Circuit's reading of CAA sec. 542 as it relates to the Controlled Substances Act, the law prohibits the Department of Justice from "spending funds to prevent states' implementation of their medical marijuana laws." The case involved a hodgepodge of various medical marijuana users who -- technically -- were in violation of federal law ala the Controlled Substances Act. The DOJ wanted to proceed with criminal prosecutions against all of the quasi-criminal defendants who haled from California to Washington.
But the Ninth Circuit determined that the DOJ had to prove that the defendants in question were in violation of their respective state's medical marijuana laws before the federal agency could proceed. With a flick of a pen, all 10 cases were remanded back to their states to await such a determination -- if applicable. Meanwhile, the very funding situation that largely gave rise to this peculiar situation could change by the time criminal determinations are made in each case.
It's All About Timing
Let us not forget that we are on the cusp of a completely new administration. The swearing in of a new president will likely have political reprecussions that may perhaps manifest as changes in the DOJ's priorities. Although neither Hillary nor Trump are particularly vociferous about marijuana, they both appear to be pro pot. Meanwhile, marijuana legalization is on the upcoming ballot for California and several other states.
Related Resources:
Content For You