'No' Means 'No' When Questioned by Police, 9th Cir. Rules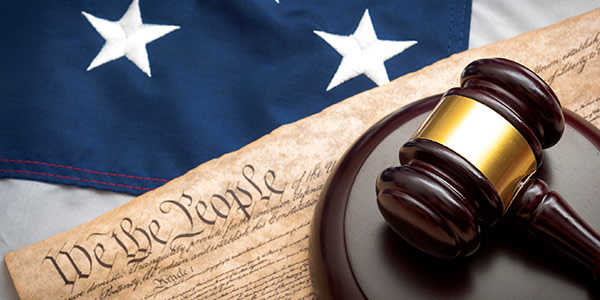 The Ninth Circuit reaffirmed a law that has been fundamental to criminal law for an entire generation of criminal attorneys: "No" means just that -- no. In its opinion, the circuit court vacated the trial court's ruling as being established on inadmissible evidence, and affirmed the lower appeal's court grant of habeas corpus.
This case underscores the limits of police custodial interrogations. The best tip for a would-be criminal about to be questioned by the police? Just say "no."
Miranda = "Something Real Quick"
Garcia, defendant, was brought into police custody after allegations surfaced that he had been engaging in lewd and lascivious acts with his step granddaughter when she was as young as six. Garcia was located by Child Protective Services and LEO and brought to the station for questioning. After some initial small talk, one of the police officers said that he wanted to read Garcia "something real quick" and recited Garcia his Miranda warnings. Garcia indicated that he understood them. When LEO asked him if he wanted to talk, Garcia simply said "No."
Law enforcement continued their questions. Garcia hemmed and hawed and asked why he had been brought in. When informed that he was brought in on child molestation charges, he eventually incriminated himself by authoring an apology letter to the victim and a three-hour recorded confession.
Laying the Procedural Groundwork
The trial court, over Garcia's objection, allowed a three-and-a-half hour confession into the body of evidence. He was convicted. The California Appeals Court determined that Garcia's "no" was actually ambiguous in the light of Garcia's previous answers and that even if there was a violation of Miranda (fruit of poisonous tree), the eventual confession purged any previous taint.
Circuit: What's the Issue? No Means No.
Not so, the Ninth Circuit Court said. Clearly established SCOTUS law clearly prohibits the inclusion of all the evidence gathered against Garcia after he said "No." A reasonably objective jury would find that "no" means no, thus triggering Miranda protections. The circuit court found that the California Appeals Court erred in determining that the trial court inclusion was harmless error.
The Supreme Court, the Circuit Court said, has made it consistently clear that when a suspect has simply and unequivocally made it clear that he does not wish questioning to continue, the police must stop. Under these facts, Garcia invoked his right to be silent in the simplest, most effective way possible: he said "No." Thus, it was proper that the circuit court ordered that the lower court release Garcia from custody (under Habeas Corpus), or grant him a new trial consistent with SCOTUS opinion.
Related Resources:
Content For You