Winklevoss Twins, Facebook Lawsuit: Ninth Circuit Denies Review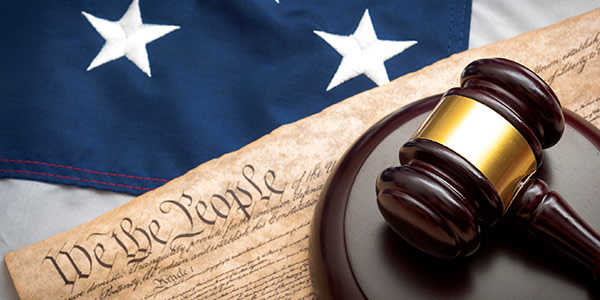 The Ninth Circuit Court of Appeals delivered some unfavorable news to the Winklevoss twins on earlier this week -- namely, that it would not be reviewing the Facebook settlement reached in 2008.
"At some point, litigation must come to an end," wrote Chief Judge Alex Kozinski in his opinion, "that point has now been reached." Judge Kozinski spared little sympathy for the Winklevoss twins in his opinion. He scolded them for wanting to back out of the settlement, claiming that Cameron and Tyler Winklevoss knew exactly what they were getting themselves into when they agreed to the settlement, back in 2008, during the course of their court ordered mediation process.
In case you haven't seen the fictionalized version in The Social Network, here's a quick primer on the Facebook lawsuit: The Winklevoss twins and fellow Harvard graduate Divya Narendra, claimed that Facebook CEO Mark Zuckerberg stole their idea for Facebook, back in their Harvard days. So, they did what any angry competitor would do: they sued.
The parties to the Facebook lawsuit were eventually ordered to mediate their dispute. In 2008, Tyler and Cameron Winklevoss got a $20 million cash settlement and $45 million in Facebook stock to relinquish their claims against Facebook.
A brief summary of the issues addressed by the 9th Circuit Court of Appeals in the current Winklevoss-Facebook case:
Securities Fraud: The Winklevoss twins accused Facebook of violating Rule 10b-5, claiming that Facebook misrepresented its value to them and as such, misled them regarding the value of their shares received under the Settlement Agreement.
Contract Law: Cameron and Tyler Winklevoss attempted to invalidate the Settlement Agreement, which was reached in the court ordered mediation process. The Winklevoss twins claim that the Settlement Agreement failed to contain essential material terms, namely, that the corporate acquisition documents needed to memorialize the settlement were not included side-by-side with the Settlement Agreement. The settlement amount, while part in cash and part in Facebook shares, was to be part of a structured acquisition plan whereby Facebook would purchase Connect U, the company started by the Winklevoss twins and Divya Narendra.
Interestingly, Judge Kozinski referenced the commercial sophistication of the Winklevoss twins as well as the fact that they were the sons of a valuation expert. Judge Kozinski went even further and accused Cameron and Tyler Winklevoss of using the courts to achieve "what they were unable to achieve in the marketplace."
While this decision may admonish the twins to end their dispute against Mark Zuckerberg, there has been some speculation that the Winklevoss twins might try to take their case to the Supreme Court.
Perhaps the Facebook-Winklevoss saga isn't over yet.
Related Resources
Content For You