$23.6B Verdict Against RJ Reynolds: 5 Things You Should Know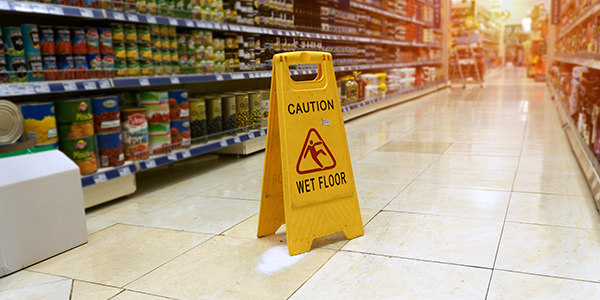 Cigarette manufacturer RJ Reynolds has been slapped with a $23.6 billion jury verdict, with more than 99 percent of the vast sum made up by punitive damages.
Putting it mildly, juries' love affair with tobacco companies has cooled in the last few decades, but it's still surprising to see a jury want to punish RJ Reynolds Tobacco Company this much. Plaintiff's attorney Willie Gary told the Pensacola News Journal that jurors "wanted to make a difference" after hearing how RJ Reynolds and others "lied and failed to disclose information that could have saved lives."
We certainly aren't blowing smoke; here are five things to know about this huge verdict against RJ Reynolds:
1. It Wasn't a Class Action Lawsuit.
This case was brought by the widow of a chain smoker who died in 1996 of lung cancer. Cynthia Robinson accused RJ Reynolds of willfully concealing health warnings about its products that allegedly caused her husband's death. The News Journal reports that a jury found RJ Reynolds to have been negligent in informing Robinson's late husband that "smoking causes lung cancer and that nicotine is addictive."
2. Compensatory Damages Were Also Substantial.
Although the vast majority of the damages are punitive, the jury did award Robinson $7.3 million in compensatory damages for the loss of her husband. These likely included loss of consortium, financial support, and any medical bills and expenses related to her husband's death.
3. RJ Reynolds Plans to Fight 'Excessive' Award.
The cigarette company has vowed to fight the $23.6 billion award in punitive damages, calling it "grossly excessive and impermissible under state and constitutional law," reports National Public Radio. The U.S. Supreme Court has ruled that "grossly excessive" punitive damages awards violate the constitutional guarantee of due process.
4. There's No Standard for 'Grossly Excessive' Awards.
There is no "magic number" that makes punitive damages "excessive." However, as recently as 2008, the Supreme Court applied its rules on punitive damages and cautioned against any award with more than a single digit ratio between punitive and compensatory damages. In the verdict against RJ Reynolds, the ratio of punitive to compensatory damages is 1,396 to 1.
5. The Goal Was to Stop Tobacco Ads.
Gary, the plaintiff's co-counsel, believes that "the lawsuit's goal was to stop tobacco companies from targeting young consumers with their ads," reports NPR. He seems assured that even if the punitive award is overturned, it would be "OK" if the suit saved lives.
In Robinson's case, jurors deliberated for 15 hours after a four-week trial, Consumerist reports. North Carolina-based RJ Reynolds is the nation's second-largest tobacco company.
Related Resources:
You Don't Have To Solve This on Your Own – Get a Lawyer's Help
Meeting with a lawyer can help you understand your options and how to best protect your rights. Visit our attorney directory to find a lawyer near you who can help.
Or contact an attorney near you: