3 Medical Device Lawsuits to Understand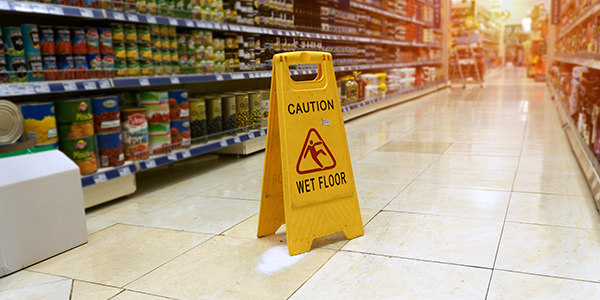 "If you or a loved one has been injured by a metal on metal hip replacement, you may be owed millions of dollars. Call now for a free consultation!"
We've all seen the commercials on daytime television. They tell you that there are class action lawsuits for defective medical devices, and claimants are getting million dollar settlements. Most of the time we drown them out or switch to another channel. However, these medical device defects do hurt thousands of people each year, and many people are involved -- or should be -- in class action suits against medical device manufacturers.
Here are three medical device lawsuits you should know about:
Transvaginal Mesh
Transvaginal mesh implants and bladder slings are used to treat pelvic organ prolapse or stress urinary incontinence. The mesh is used to repair weakened or damaged tissue in the vaginal wall or to support the urethra. However, the mesh can erode through the vaginal wall or contract causing pain, infection, bleeding, pain during sexual intercourse, organ perforation, and urinary problems.
In 2012, Ethicon, one of the big transvaginal mesh manufacturers, voluntarily recalled four Pelvic Floor Repair Systems. The FDA has proposed classifying pelvic mesh as high risk medical devices.
As of this year, there are over 70,000 transvaginal mesh lawsuits still pending, and some women have already won several million dollar compensations in settlements.
Metal on Metal Hip Implants
Hip implants replace the ball-and-socket joint of the hip. Metal hip implants consist of a metal ball that fits inside a metal cup. They are supposed to be more durable than ceramic or plastic hip implants. However, friction between the metal components has been found to cause metal flakes to break off causing swelling, severe pain, and blood poisoning.
Thousands of lawsuits have been filed against metal hip replacement manufacturers, including Johnson & Johnson's De Puy Orthopedics, Stryker, and Biomet. In 2011, a jury awarded the plaintiff $8.3 million in a hip implant lawsuit against Johnson & Jonhson. In November 2014, Stryker announced a settlement valued at over $1 billion that would pay patients about $300,000 each to remove and replace metal hip implants.
While the Striker settlement only applies to people whose hip implants failed before November, 2014, you may still be eligible to file your own lawsuit if your implant has recently failed or been replaced.
Power Morcellators
Power morcellators are medical devices used to cut targeted pieces of tissue usually during laparoscopic myomectomies and hysterectomy. In myomectomies, the morcellators are used to remove uterine fibroids from the uterus. However, use of this device can cause undetected cancer tissue to spread and grow on neighboring body parts.
In April 2014, the FDA warned doctors that laparoscopic power morcellators should not be used. Since then, many morcellator manufacturers have stopped manufacturing and selling morcellators.
Several lawsuits have already been filed against power morcellator manufacturers. Early this year, one family filed a wrongful death suit against Johnson & Johnson's Ethicon unit. The family claims that the device caused the spread of a rare, malignant cancer in the victim. We can expect many more similar lawsuits soon.
If you've been injured by any of these medical devices (or others) and would like to seek compensation, consult with an experienced personal injury attorney for help.
Related Resources:
You Don't Have To Solve This on Your Own – Get a Lawyer's Help
Meeting with a lawyer can help you understand your options and how to best protect your rights. Visit our attorney directory to find a lawyer near you who can help.
Or contact an attorney near you: