4 Oil-Rig Workers Win $1.3M Brain-Injury Lawsuit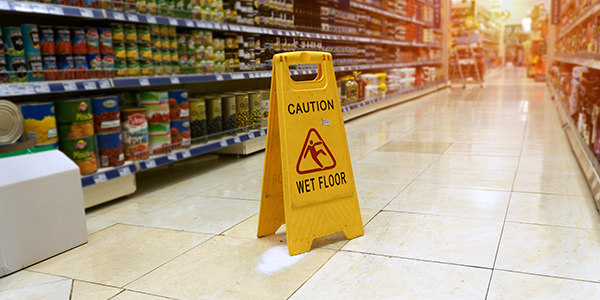 Four electricians who suffered severe brain injuries in a work-related accident on an oil rig have been awarded $1.375 million by a Texas court. Three companies -- Fire and Safety Specialists Inc., Noble Drilling Services Inc., and Keppel Amfels LLC -- will be footing the bill.
As reported by Harlingen, Texas' KGBT-TV, the men were working in the engine room of a drydocked oil rig when the room was flooded with carbon dioxide. The men lost consciousness and were deprived of oxygen for 15 minutes. All four later reported significant health problems stemming from the incident.
Why did the court find the three companies liable for the men's injuries?
Toxic Exposure
When an injury resulting from toxic exposure occurs, there are a number of parties who may be liable. These can include the owners of the property on which the injury occurred, the employer of those injured if they were injured while working, and other contractors who may have caused the toxic exposure to occur.
In this case, the four men were working in a room when a crew working on the rig's fire-safety system flooded the room with carbon dioxide without making sure the room was clear, as safety protocols mandate. Violations of safety regulations that cause injury may be grounds for a finding of negligence per se.
The room was also outfitted with a CO2 alarm that was not functioning, and reportedly had been broken for two years. Generally, property owners have a duty to make sure that those invited onto the property for business reasons are not subject to unreasonable dangers. In this case, jurors may have felt that the owners, as well as the operators of the oil rig, were responsible for maintaining the rig's safety equipment in a reasonable manner.
Compensation for Workplace Injuries
Although injuries that occur on the job are typically covered by workers' compensation laws, those generally only affects a worker's ability to recover against an employer. Recovery against third parties, such as property owners, other contractors, or manufacturers of equipment will generally not be affected by a workers' compensation award.
If you are injured in an on-the-job accident, an experienced personal injury lawyer can help you figure out the best way to recover damages for your injuries, lost wages and emotional distress.
Related Resources:
You Don't Have To Solve This on Your Own – Get a Lawyer's Help
Meeting with a lawyer can help you understand your options and how to best protect your rights. Visit our attorney directory to find a lawyer near you who can help.
Or contact an attorney near you: