5 Things a Disability Lawyer Can Do (That You Probably Can't)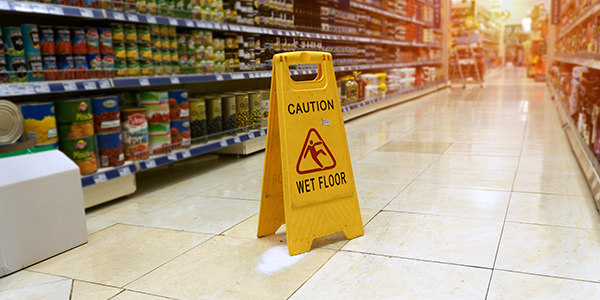 What can a disability lawyer do for you that you can't do on your own? Let us count the ways.
When your disability claim has been rejected and you're drowning in medical bills, of if you're just confused about the entire process, you'll want to hire a qualified disability attorney to help you sort out your claims.
Not convinced you need help? Here are five things your disability attorney can do that you (probably) can't:
1. Decipher 'Legalese' in Your Disability Policy.
Insurance policies are not written in a comprehensible, plain-English manner. They are a mix of insurance and legal lingo (aka "legalese") that may have you wishing you had some extra help.
Enter your disability lawyer. He or she can explain the features of your policy -- like the difference between long-term and short-term plans -- and decipher any other legal gobbledy-goop it may contain.
2. Explain the Basics of Disability Law.
You might not need a degree in mechanical engineering to fix a leaky faucet, but you will likely need a lawyer to explain the complex nature of disability law. Why leave to learn for yourself what disability lawyers have spent years studying and practicing?
3. Know How ERISA Affects Your Claim.
ERISA isn't a claim administrator at your insurance company, it's a federal law that regulates and governs disability insurance plans of private employers. Your disability attorney can explain to you how this complex law can potentially affect your disability claim, including certain key deadlines for filing appeals under ERISA.
If you miss a deadline or fail to comply with ERISA's requirements (there is a specific procedure for appeals, for example), you may have no way to receive your disability benefits.
4. Spot Red Flags in Your Claim.
This may be the first time you've had to file for disability insurance, but rest assured it is very likely not your attorney's first disability case.
A disability attorney with experience in your kind of claim can spot red flags which could cause your claim to be denied. He or she will be able to proof your claim paperwork to make sure you get the support you need.
5. Negotiate With Your Insurance Carrier.
While you may have experience yelling at customer service reps on the phone, your disability attorney will have actual negotiation experience with insurance companies. Experienced attorneys will have solid relationships with various insurance adjusters and will be much more likely to settle your claim than you would. Not to mention an attorney can take the weight of settling your claim off of your already burdened shoulders.
If you've been denied disability insurance or if you're confused by the process, don't make excuses. Consult an experienced disability attorney today.
Related Resources:
You Don't Have To Solve This on Your Own – Get a Lawyer's Help
Meeting with a lawyer can help you understand your options and how to best protect your rights. Visit our attorney directory to find a lawyer near you who can help.
Or contact an attorney near you: