65-Car Pileup on Icy Mass. Freeway Injures 35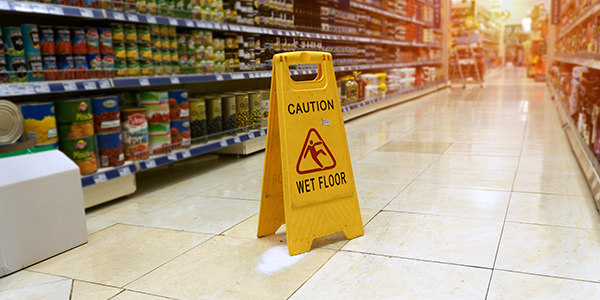 A 65-car pileup in Massachusetts resulted from frozen ice, sending 35 people to local hospitals. Two people -- a pregnant woman and a man in his 30s -- sustained serious injuries.
But who's liable for a massive pileup involving droves of drivers and wintry weather?
Driving in Inclement Weather
As we all know, drivers are required to maintain a safe speed at all times. In good conditions that means adhering to the speed limit. But when it's snowy or icy,
you may have to drive significantly slower
to ensure that you can stop in time to avoid an accident.
But in this case, it seems drivers didn't have anywhere to go.
'Black Ice' Blamed for Pileup
Shortly before 7 a.m. Sunday, the temperature in Central Massachusetts dropped, turning precipitation into a freezing rain that created black ice on an elevated stretch of Interstate 290, reports MassLive.
Drivers heading westbound on the icy elevated stretch of I-290 -- many of whom were out-of-towners returning home from the Thanksgiving weekend -- could not see a state trooper's car at the scene of an accident until after coming over the rise. But by that time it was too late.
The first car tried to stop but rear-ended the trooper's car and the pileup began. Akin to an ice-skating rink, as drivers applied their own brakes, the vehicles slid on the black ice, crashing into those in front of them.
With so many parties involved -- the drivers, the state trooper, and the state (for its icy highway) -- the laws of comparative negligence may kick in.
Modified Comparative Negligence
Massachusetts follows the doctrine of modified comparative negligence. Under this doctrine, a plaintiff's action is completely barred if his negligence exceeds the combined negligence of all defendants. Otherwise, his or her recovery is reduced in proportion to his degree of negligence.
Though only two people were seriously injured in the pileup, there was still a fair amount of damage for all the vehicles involved. Those drivers will want to get some help from an attorney, to avoid paying everyone's costs.
Related Resources:
You Don't Have To Solve This on Your Own – Get a Lawyer's Help
Meeting with a lawyer can help you understand your options and how to best protect your rights. Visit our attorney directory to find a lawyer near you who can help.
Or contact an attorney near you: