Alan Dershowitz Sues Boston Arena for Slip and Fall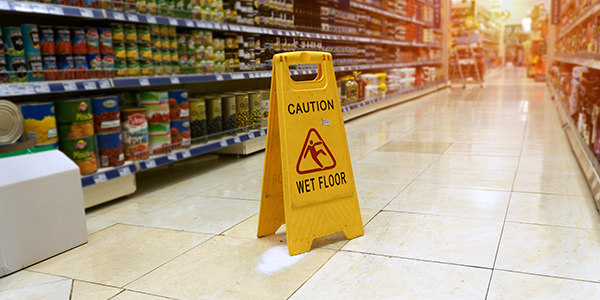 Your average slip-and-fall case is normally handled quietly by both parties and settled out of court with little fanfare. But your average slip-and-fall case doesn't normally involve a Harvard Law School professor emeritus, zealous civil liberties advocate, and frequent television guest on prominent legal topics. In that case, a lawsuit might not end as quite as quietly.
Alan Dershowitz is suing Boston's TD Garden after a nasty spill in the bathroom during a playoff basketball game in 2012. Dershowitz needed an ambulance ride to the hospital after he stuck around to see his Celtics beat the Miami Heat in Game 3 of their series. But will his slip-and-fall case be a winner?
Why Sue?
Dershowitz, and avid sports fan who's represented Mike Tyson and OJ Simpson and has a sandwich named after him at Fenway Park, contends the lack of paper towels in the men's room led to a wet floor, upon which he "violently slipped, causing him to fall upward and then hard upon the tile floor and severely twisting his right knee and leg, landing on his back." Although Dershowitz received some insurance payout, he still had to pay $5,984.22 in medical bills.
Most slip-and-fall cases fall under the legal doctrine of premises liability, which holds that property owners must take reasonable steps to assure the safety of the premises and may be liable for accidents or injuries that occur on their property. In order to prove fault in a slip-and-fall accident, Dershowitz must demonstrate that TD Garden had a duty to keep the bathroom safe, could have prevented his fall, and didn't take reasonable steps necessary to rectify the wet and dangerous condition of the floor.
Why Now?
Dershowitz told The Boston Globe that he didn't initially want to file a lawsuit, but he'd been unable to reach a settlement agreement with the arena and the statute of limitations on his claim was about to expire. Every state has limits on how long you have to sue after an accident occurs, and in Massachusetts the limit is three years.
It may be too late for TD Bank to settle Dershowitz's claim out of the public eye, but they will probably want to resolve the case as quietly as possible. Dershowitz's attorney, a former student, has yet to comment, but if you've been injured in a slip-and-fall and are wondering if you have a case, you may want to contact an experienced personal injury attorney near you.
Related Resources:
You Don't Have To Solve This on Your Own – Get a Lawyer's Help
Meeting with a lawyer can help you understand your options and how to best protect your rights. Visit our attorney directory to find a lawyer near you who can help.
Or contact an attorney near you: