Alleged Jaywalker, 84, Sues NYPD Over Beating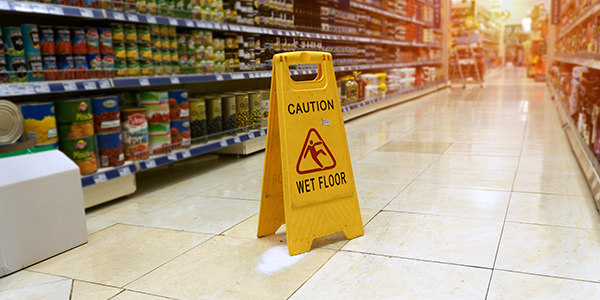 An 84-year-old Manhattan man is suing the NYPD for $5 million over an alleged jaywalking incident gone terribly awry.
Kang Chun Wong, who was suspected of jaywalking, was allegedly ambushed by a swarm of NYPD officers, knocked unconscious on the street, and handcuffed in a hospital emergency room, New York's WCBS-TV reports.
Wong is now suing the police department for $5 million over the gruesome arrest.
Alleged Jaywalking Incident
Wong, a retired restaurateur, was reportedly crossing the street on a green light, but it turned red while he was still in the intersection. When he got to the sidewalk, officers demanded his ID, but when Wong asked for it back, he was handcuffed, pushed against the wall of a building and then to the ground, reports WCBS-TV.
Wong's son said the physical struggle ensued when his father tried to walk away because the elderly man doesn't speak English and didn't understand why he was being detained, reports New York Magazine's Daily Intelligencer.
Wong claims he was knocked unconscious, experienced emotional distress, and sustained injuries to his back, elbow, ribs, face and head, and suffered a gash that needed to be closed with staples. He's now suing the NYPD for $5 million over his injuries.
Suing the Police
Non-violent jaywalking typically only leads to minor traffic citations. Much of Wong's police brutality case will turn on the Fourth Amendment question of why he was detained for jaywalking in the first place; 14th Amendment questions of excessive force will turn on the reasonableness of the police officers' actions.
The NYPD claims Wong fell. But there is speculation that officers over-zealously pursued the arrest as part of an aggressive law enforcement push to, ironically enough, curb pedestrian accidents. (New York Mayor Bill de Blasio, however, told reporters that issuing tickets to jaywalkers -- let alone detaining them -- is not part of any city-wide strategy to curb traffic accidents, the New York Observer's Politicker blog reports.)
From a logistical standpoint, Wong's lawsuit against the police will entail jumping through a number of bureaucratic hoops. Critical steps include filing a government tort claim, waiting for the government's response, and finally, proceeding with a full-fledged lawsuit.
But in such a high-profile case -- which is garnering negative publicity for the NYPD -- the police department will likely attempt to reach a swift settlement outside of the confines of a courtroom.
Related Resources:
You Don't Have To Solve This on Your Own – Get a Lawyer's Help
Meeting with a lawyer can help you understand your options and how to best protect your rights. Visit our attorney directory to find a lawyer near you who can help.
Or contact an attorney near you: