Alleged Walmart Shoplifter Dies in Scuffle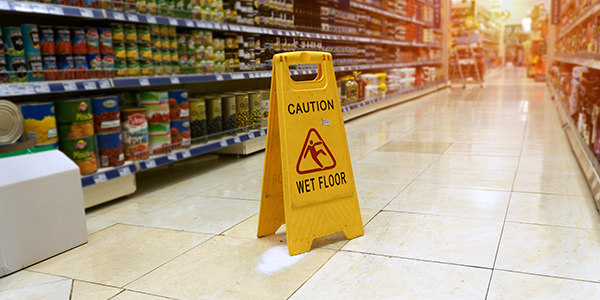 A Georgia man is dead after he was suspected of shoplifting at a local Walmart, the Atlanta Journal-Constitution reports.
The man allegedly tried to steal two DVDs from the Walmart in Lithonia, east of Atlanta, during the wee hours of Sunday morning. Store employees spotted the man and two of them, along with a security guard, chased the man down in the parking lot.
When police arrived, the employees were on top of the man. They went to arrest him and then noticed that he was unconscious and bleeding.
The man was taken to a local hospital where he was pronounced dead, according to the New York Daily News. So far the exact cause of the man's death is unclear.
The Walmart employees who chased down the shoplifting suspect have been put on paid leave while the incident is investigated. The security guard, who may have put the suspect in a choke hold, reportedly won't work for Walmart again.
That's a good corporate move by the retail giant, because if it turns out the man's death was caused by the chase, the company could be held liable.
When it comes to shoplifting, store owners are allowed to use reasonable force to detain a suspected shoplifter until police arrive. But any injury they cause to the person in the process could become a problem.
Allegedly breaking one law doesn't mean your other legal rights evaporate. Shoplifters can still press charges for assault and battery caused by store employees during their detention.
In this case, if store employees' actions caused the man's death, then his family could potentially sue for wrongful death. That's a personal-injury claim brought by the survivors of someone killed due to someone else's actions or inaction.
To bring that kind of claim, there must be family members who are suffering financial injury because of the person's death. The death must have also been caused by negligence or an intent to cause harm. It doesn't require any intent to kill.
If this suspected shoplifter, who is still unidentified, had family members who depended on his income, they could potentially bring a claim against Walmart.
If you're in a similar situation, an attorney can help you do the same.
It's still not clear who is at fault for the man's death, but Walmart has issued a statement. "No amount of merchandise is worth someone's life," a Walmart spokeswoman said, according to the Atlanta Journal-Constitution.
Related Resources:
You Don't Have To Solve This on Your Own – Get a Lawyer's Help
Meeting with a lawyer can help you understand your options and how to best protect your rights. Visit our attorney directory to find a lawyer near you who can help.
Or contact an attorney near you: