Birth Injury Lawsuits: Do You Have a Case?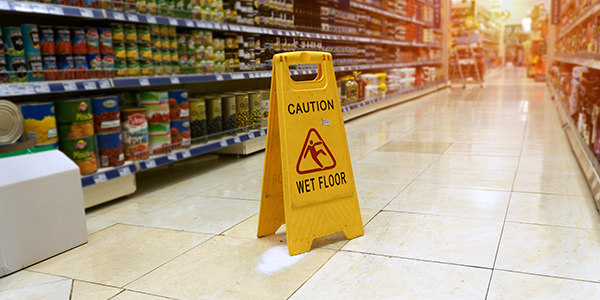 We trust doctors to be experts at their jobs. Mothers trust doctors with their babies' lives. But, what happens when a doctor fails in his duties? What if your baby is injured during birth? Can you sue?
Maryland's Court of Appeals recently upheld a $20.6 million jury award to a family whose son was severely disabled during birth. The suit claimed that doctors failed to perform a Cesarean section; the prolonged vaginal birth cut off the baby's oxygen, leaving the boy with cerebral palsy and requiring medical care for the rest of his life.
With over five birth injuries for every 1,000 babies born, many people have brought medical malpractice claims and birth injury lawsuits against doctors, nurses, and hospitals. So if your baby is injured at birth, do you have a case?
To prove a claim of negligence, parents wishing to pursue a birth injury lawsuit would have to show:
Duty. Did the doctor, nurse, or hospital have a legal duty to care for you and your baby? Usually, by accepting to help deliver your baby, the doctor, and all others involved, accepts a duty to do so safely or within the generally accepted standard of care.
Breach. Did the doctor fail in his or her duty to care for your baby? To prove this, attorneys would have to establish the accepted standard of care using testimony from experts or other qualified medical practitioners. A doctor would only breach his duty if his actions were below the standard of care established.
Causation. Did the breach of duty actually cause the harm to your baby? Pre-existing conditions, such as a birth defect that was not actually caused by a doctor's actions or lack thereof, would not qualify. But birth injuries that were a direct result of the doctor's breach of duty do qualify. For example, if a baby is suffocated by the umbilical cord in the womb and dies before arriving at the hospital, the doctor would not be held responsible. However, liability could attach if the baby was still alive, and the doctor failed to recognize the problem and remedy it during the birth, causing harm to the baby.
Damages. Did the doctor's negligence or breach of duty actually cause some sort of injury to you or your child? For example, say a doctor forgot to wash his hands prior to the birth: This is clearly a violation of hospital procedures. However, if the baby was born healthy, without any complications, there would be no claim, because the breach didn't cause any injury.
Did your baby suffer an injury during birth? An experienced medical malpractice attorney will be able to help you assess your options.
Related Resources:
You Don't Have To Solve This on Your Own – Get a Lawyer's Help
Meeting with a lawyer can help you understand your options and how to best protect your rights. Visit our attorney directory to find a lawyer near you who can help.
Or contact an attorney near you: