BP Non-Cleanup Damages Could Be Capped at $75 million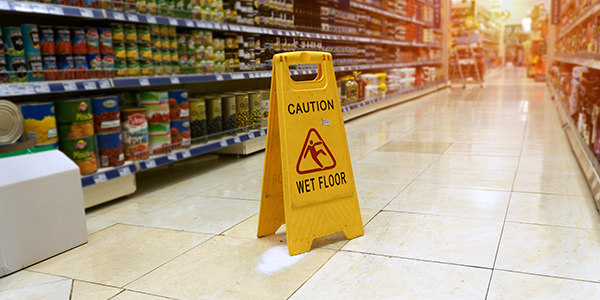 "We've made it clear that where legitimate claims are made, we will be good for them," said BP Chief Executive Tony Hayward on Monday.
But how much is BP really on the hook for? Federal law could limit BP damages beyond cleanup costs to $75 million. Such a limitation would likely keep BP from paying for much of the impending damage caused by the oil spill.
As TPMMuckraker reports, the primary law at issue here is the 1990 Oil Pollution Act, passed after the Exxon Valdez spill in Alaska.
Early estimates suggest that the economic damage from the BP oil spill to the Gulf Coast will far exceed $75 million. For example, as the Los Angeles Times reports, the cost of cleanup for the 1989 Exxon Valdez spill was $3.5 billion, not including damages, and that spill affected unpopulated areas.
Democratic senators have introduced legislation to raise the cap to $10 billion. However, as Reuters reported, it is unclear whether such legislation would apply retroactively. If you are familiar with the term, "Ex post facto law," you might assume that retroactive legislation is impossible. However, the prohibition is complicated, and not all laws with retroactive effects have been found to be unconstitutional.
Kenneth Baer, spokesman for the Office of Management and Budget, noted that if BP were found to have acted negligently in the spill or to have violated federal laws, the damages cap under the Oil Pollution Act would be lifted.
"You can be sure that BP will be held accountable to the full extent of the law," he said.
Press Secretary Robert Gibbs added on Monday, "BP is the responsible party, right? So if local fishermen can't fish, that's an economic loss that BP is going to have to pay." When pressed by a reporter about whether the administration could force BP to pay lost wages, Gibbs said, "Absolutely. That's part of the law. Absolutely. The economic damages that are incurred are part of the cost of this incident. Absolutely."
BP issued a fact sheet Monday committing to pay "all necessary and appropriate cleanup costs" as well as "legitimate and objectively verifiable claims for other loss and damage caused by the spill."
BP could also face claims regarding the 11 deaths which the initial accident caused.
Related Resources:
You Don't Have To Solve This on Your Own – Get a Lawyer's Help
Meeting with a lawyer can help you understand your options and how to best protect your rights. Visit our attorney directory to find a lawyer near you who can help.
Or contact an attorney near you: