Can Woman Hit by Bat at Red Sox Game Sue?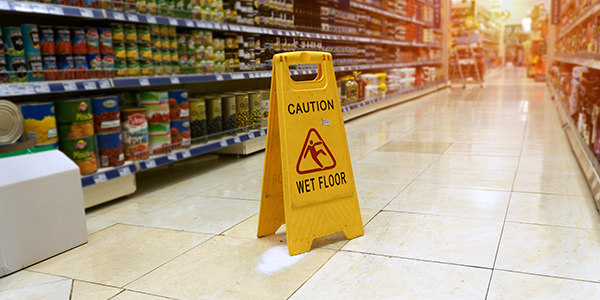 Spectators at a baseball game consider themselves lucky if they can catch a foul ball. The really lucky people catch a rare bat soaring into the seats.
Last week, one lady definitely was not lucky when she was hit in the head by a bat. The injured woman, Tonya Carpenter, was sitting in the first few rows at Boston's Fenway Park watching the game between the Boston Red Sox and Oakland Athletics. A's player Brett Lawrie broke his bat during the second inning swinging to hit a ball. The bat shard flew into the stands, hitting Carpenter in the head. She was quickly rushed to the hospital with what was thought to be life-threatening injuries. Carpenter has been upgraded to fair condition but remains hospitalized.
Can Carpenter sue for her injury?
Premise Liability
Normally, the principle of premise liability and negligence would apply. Under premise liability, owners of property have a certain duty to protect people on their property from injury. In the case of business guests, or invitees, business owners have the utmost responsibility to protect guests from foreseeable harm.
So, in this case, since balls and bats fly into the stands pretty frequently, the court may consider it a foreseeable harm. The owners of Fenway park arguably breached a duty to protect Carpenter from flying bats when they didn't erect a screen in front of all seats to shield guests.
Baseball Rule
However, there is an exception to this rule, commonly known as the 'baseball rule.'
The 'baseball rule' imposes on fans and spectators a duty to watch out for flying objects and take reasonable steps to protect themselves. In turn, stadium owners only have a limited duty to protect fans in the "zone of danger," where the risk may be obvious but is unavoidable without protection.
If a fan chooses to sit in area without netting, then that fan assumes the risk of getting hit. Traditionally, assumption of the risk means that a plaintiff cannot recover any damages if she voluntarily participated in the activity that caused her injury.
Comparative Negligence and Risk
However, most state courts apply the principle of comparative negligence. Under comparative negligence, the plaintiff's negligence is weighed against the defendant's negligence. Even if Carpenter assumed the risk of injury by sitting in the unscreened area close to the field, her recovery may not be completely barred by assumption of the risk. If a court finds that the stadium owners were also partially responsible, Carpenter would still be able to recover some damages.
While Carpenter can try to sue for her injuries, a court may reduce her compensation if it finds that she assumed the risk and/or was partially negligent. If you've been injured at a baseball game, speak with an experienced personal injury to evaluate your claim.
Related Resources:
You Don't Have To Solve This on Your Own – Get a Lawyer's Help
Meeting with a lawyer can help you understand your options and how to best protect your rights. Visit our attorney directory to find a lawyer near you who can help.
Or contact an attorney near you:
Content For You