Can You Handle an Injury Case On Your Own?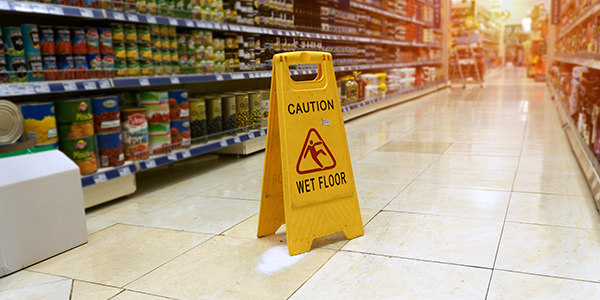 If you are involved in a personal injury case, you always have the option of representing yourself.
But just because you can, doesn't necessarily mean you should in all cases. There are many different stages of a typical personal injury lawsuit, and depending on the type of claim and the facts of the case, you can very easily get in over your head if you're not careful.
So, can you handle an injury case on your own?
Small Claims Court
For claims in which the amount of damages are relatively low, plaintiffs can, and are actually encouraged to handle the claims themselves in small claims court. Small claims courts were created to handle disputes which involve damages below a certain threshold set by state law. These thresholds vary by state, from as little as $3,000 in Michigan to as much as $12,000 in Pennsylvania.
Small claims courts are structured to allow plaintiffs and defendants to represent themselves; in some states and jurisdictions, lawyers are not allowed. With lower fees and decreased procedural requirements, small claims courts offer plaintiffs a relatively quick and affordable way to resolve a legal claim on their own. You can find the rules for the small claims court in your state at FindLaw's Learn About the Law section on Small Claims Court.
Claims for Serious Injuries May Require Legal Expertise, Experience
For injury cases involving more serious injuries, a plaintiff may certainly choose to proceed without representation on his or her own behalf. However, the likelihood of being able to prevail without the help of a personal injury attorney is significantly decreased.
Just a few of the stages of a typical personal injury case an attorney or pro se plaintiff may have to navigate:
Calculating and proving damages;
Filing a complaint and subsequent motions and answers;
Discovery;
Negotiating a settlement;
Deposing witnesses;
Retaining experts;
Trial;
Collecting a judgment; and
Appeals.
Unlike in small claims court, a complaint in civil court may be dismissed before the facts of the case are even heard by a judge or jury through a pretrial motion. In addition, defendants may be less likely to be willing to negotiate a settlement -- a common resolution in personal injury cases -- if they feel they would be very likely to win handily in court.
Learn more about personal injury lawsuits at FindLaw's Learn About the Law section on Accident and Injury Law.
Related Resources:
You Don't Have To Solve This on Your Own – Get a Lawyer's Help
Meeting with a lawyer can help you understand your options and how to best protect your rights. Visit our attorney directory to find a lawyer near you who can help.
Or contact an attorney near you:
Content For You