Can You Sue Over Airbag Injuries?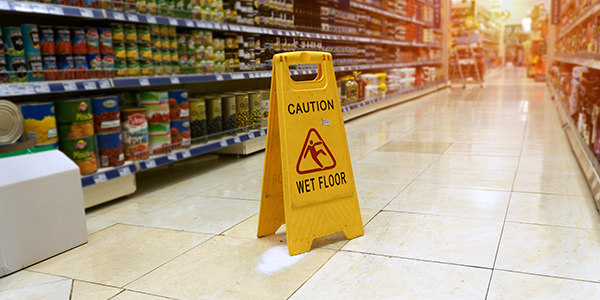 Airbags are intended to save lives, but they can also cause injuries if they are defective or malfunctioning.
Case in point: A Louisiana woman is suing Volkswagen after she claims the driver's door and seat airbags deployed "without the vehicle making contact with anything." According to The Louisiana Record, Caroline Harrington also claims that VW knew about problems with her car model's airbags but failed to notify her of a recall.
If you experience similar injuries from an airbag, can successfully sue? Here are a few factors to consider:
Potential Injuries From Airbags
Airbags are purposed to deploy in the event of a collision, cushioning a driver from a potential impact. The correct deployment of airbags can prevent injuries, but an incorrect one can cause injuries such as:
Abrasions and contusions (bruises) on the face and upper body,
Burns to the face and upper body,
Fractured or broken bones,
Concussions,
Damage to internal organs,
Internal bleeding,
Eye injuries,
Hearing loss or ear damage, and
Skin irritation (also called airbag dermatitis).
In addition to injuries caused by airbags deploying, their failure to deploy at all may cause injuries similar to severe car accidents. All of these injuries may be caused by defective manufacturing, entitling you to sue the manufacturer.
What You'll Need to Prove
Pursuing a car company for airbag injuries means proving that its product (i.e., your car) was designed or manufactured in a way that was unreasonably dangerous. In many car defect cases, this concept boils down to whether a car is "crashworthy" or not.
Airbags are a critical part of what makes a car "crashworthy," and proving that they did not function as designed can be critical to your case. Like in Harrington's case, the manufacturer may argue that the airbag functioned as designed and that the injuries were the expected results of a collision.
A car's "black box" may be useful in providing the crucial collision data you need to prove your claims. These "black boxes" can tell you how fast your vehicle was traveling, whether you applied your brakes, and whether seatbelts were fastened during a crash. Since airbag injuries can often be exacerbated by unsafe driving or lack of a seatbelt, this data can help disprove your own negligence.
If you were injured by a car's airbag and want to know if you have a viable case, consult an experienced car accident attorney in your area.
Related Resources:
You Don't Have To Solve This on Your Own – Get a Lawyer's Help
Meeting with a lawyer can help you understand your options and how to best protect your rights. Visit our attorney directory to find a lawyer near you who can help.
Or contact an attorney near you:
Content For You