Car Accidents in Joe Biden's Motorcade Raise Questions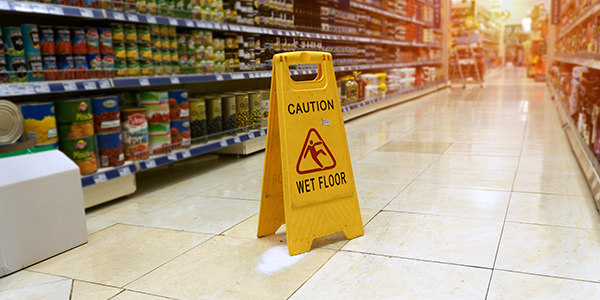 Recent news about a rash of car accidents involving Vice President Joseph Biden's motorcade raises some questions about traffic safety.
Edmunds Inside Line detailed how Vice President Joseph Biden's motorcade had yet another car crash. The car accidents in the VP's motorcade all occurred in the span of a week and a half.
The first car accident is actually the most serious. On November 11, 2009 a pedestrian was hit by two Secret Service cars from Joseph Biden's fleet out in Maryland close to the Washington DC area prior to sunrise. He was killed.
The second accident occurred in Albuquerque, NM. A car crashed into a sheriff's vehicle while it was part of the Vice President's motorcade. It is believed that the accident was not the fault of the car in the motorcade. A sergeant in the sheriff's car was injured as a result of the collision.
And finally, the last car accident happened in New York City prior to Vice President Joe Biden's appearance on The Daily Show with Jon Stewart. A livery cab was struck by an unmarked police car that was part of Biden's motorcade. Witnesses of the crash noted that it was the cab's fault because there were lights and sirens warning other cars of the motorcade. Two police officers and the cabbie were treated for injuries.
These car accidents in D.C., New Mexico and New York show us all that accidents happen all of the time. So what do you do if you are in an accident with another car (even if it is not the V.P.)?
What To Do After a Car Accident
Make sure that you stay put. Do not leave the scene of an accident unless it is suitable to do so. If there are severe injuries or a death, you could be labeled as a "hit and run" driver. The exception to this rule is getting hit by another driver in a deserted area. Then the next best thing is to drive directly to a police station.
Check all passenger and drivers and make sure that they are okay. If they are not, call for medical attention.
Call the police.
Exchange contact information, insurance information, driver's license plates and numbers.
Make sure you talk to witnesses and get their contact information.
Let you insurance company know what happened.
Take pictures of the accident scene if you can. If not, take pictures of the damage done to your car.
Get an estimate on the property damage.
Be cautious of offers to settle the accident early on. Sometimes medical issues don't crop up until later on. If you settle early, you may shortchange yourself of medical treatment damages.
Related Resources:
You Don't Have To Solve This on Your Own – Get a Lawyer's Help
Meeting with a lawyer can help you understand your options and how to best protect your rights. Visit our attorney directory to find a lawyer near you who can help.
Or contact an attorney near you: