Christmas Shopper Wins $3M Lawsuit for Escalator Toe Injury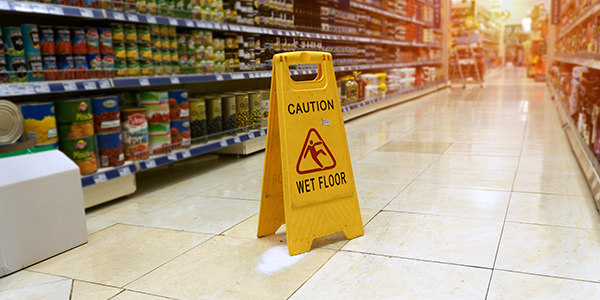 Aisha Siddiqui won a jury verdict of $3 million in her personal injury lawsuit against a mall owner and escalator manufacturer after her right big toe was "crushed and shredded" during a Christmas shopping trip in Arkansas last year.
Siddiqui was riding down an escalator at the Park Plaza mall, when her boot got caught and pulled into the moving escalator. Her right big toe was caught in the escalator's teeth, turning it into "hamburger meat," according to her attorney, Denise Hoggard. Medical responders hoped to reattach the toe, and therefore couldn't use pain killing medication during the agonizing and protracted rescue. In the end, the toe couldn't be saved.
Career as a Surgeon Put at Risk
According to Hoggard, this wasn't just a case about a big toe. It was about pain and suffering, as well as quality of life. Losing the toe has impacted the way she walks and stands, leading to daily pain in her hip and knee.
Siddiqui is in medical school, and hopes to become a surgeon, which often requires long hours of standing. Now this career is in jeopardy. Hoggard estimated Siddiqui's earnings loss ranged from $1.5 million, if jurors considered how much she would earn as a college graduate, to $5 million, if she succeeds as a surgeon. Defendants in the case, the mall owner and escalator manufacturer, had already admitted guilt as well as prior knowledge of other clothing items recently getting caught in this same escalator. They were looking to pay Siddiqui $500,000.
$15 Million Awarded in Prior Escalator Settlement
Though $3 million may seem like a high award, back in 2003, Dillard's department store agreed to pay a Florida girl $15 million, after she lost three fingers at the age of five when her hand got caught in an escalator as she tried to free her shoe that had gotten similarly stuck. In that case, the Dillard's manager also knew that the escalator was dangerous, but had lied to state regulators to make it appear that the escalator was being maintained.
If you or someone you love has been injured from an escalator incident, contact a local personal injury attorney. Only through legal discovery will you be able to learn if the escalator operator or manufacturer knew or should have known that the machine was dangerous. A lawyer will be able to help you get the most reimbursement possible for your medical bills, pain, suffering, and lost wages.
Related Resources:
You Don't Have To Solve This on Your Own – Get a Lawyer's Help
Meeting with a lawyer can help you understand your options and how to best protect your rights. Visit our attorney directory to find a lawyer near you who can help.
Or contact an attorney near you: