Doctors Can Be Liable for an Appendicitis Misdiagnosis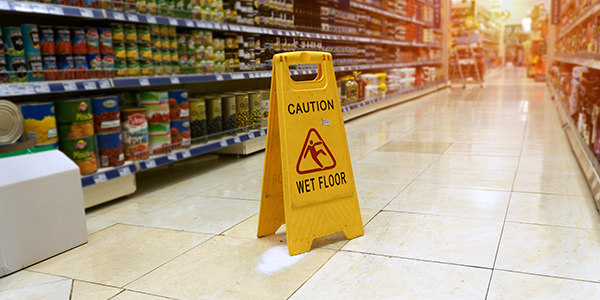 Failure to diagnose a condition is a basis for a medical malpractice suit. The more common the condition and the easier to diagnose, the more likely it is that missing it constitutes malpractice. This general principle applies to appendicitis, too.
Appendicitis is a common condition but it is not always easy to diagnose. Abdominal pain can be a sign of many things, not just appendicitis. What that means in terms of medical malpractice is that, although the condition is common, a misdiagnosis is unfortunately not completely uncommon.
Appendicitis in Sum
Appendicitis is simply the name for an inflamed appendix. The condition can be deadly if not treated timely. Treatment is typically a surgery to remove the appendix.
When an inflamed appendix bursts it can spill infectious material into the abdominal cavity and can lead to fatal inflammation -- called peritonitis -- of the abdominal cavity lining. Although the appendix's function is not entirely understood, the dangers of leaving an inflamed one untreated are well documented.
Mayo Clinic on Diagnosis
The following tests and procedures are commonly used to diagnose appendicitis:
Physical exams. Doctors can conduct several simple physical tests to diagnose appendicitis by applying pressure on the painful area and measuring patient response, conducting a rectal exam or a pelvic exam for women of childbearing age.
Blood test. Doctors check for a high white blood cell count, which may indicate an infection.
Urine test. A urinalysis will enable the doctor to rule out other reasons for abdominal pain, such as a urinary tract infection or a kidney stone.
Imaging tests. Your doctor may also recommend an abdominal X-ray, an abdominal ultrasound or a computerized tomography (CT) scan to help confirm appendicitis or find other causes for your pain.
What to Do When a Doctor Doesn't Diagnose
If you or someone you know suffered from appendicitis or another serious medical condition, and if failure to diagnose the condition caused you injury, speak to an attorney. It is impossible to assess the validity of a personal injury claim in the abstract.
Legal Time Limits Apply
An attorney can assess the facts of your case in the greater context of personal injury law. Based on your story and an examination of collected medical records, counsel will know whether your claim appears compensable and what kind of damages you might seek.
Although missing a statute of limitations is not nearly as dangerous as missing an appendicitis diagnosis, it can be fatal to your personal injury case. States all have different medical malpractice laws and the time limits on them vary. Do not delay if you believe you have a case.
Related Resources:
You Don't Have To Solve This on Your Own – Get a Lawyer's Help
Meeting with a lawyer can help you understand your options and how to best protect your rights. Visit our attorney directory to find a lawyer near you who can help.
Or contact an attorney near you:
Content For You