'Droid Explosion' Sends Texas Man to Hospital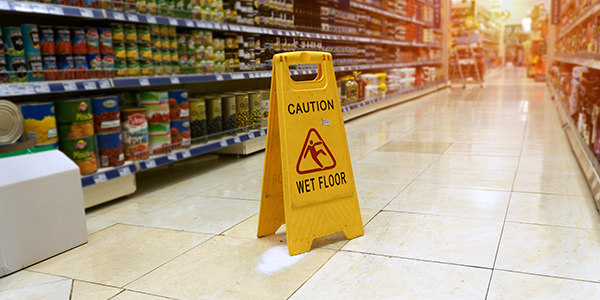 Looking for a new smartphone feature? According to one man, the Motorola Droid 2 has a feature that he never requested: Self-destruction mode.
Aron Embry, of Texas, claims that his new Motorola Droid 2 phone unexpectedly exploded in his ear days after he and his wife purchased Droid 2 smartphones. Embry said that he was getting in his car to go to work and decided to make a phone call. During the phone conversation, the Droid explosion injured his face, Embry alleges. Embry continued driving to work, and startled his colleagues when he arrived bloodied, his wife Kara Embry said at a press conference. Motorola is investigating the incident, WFAA reports.
Embry was later taken by ambulance to a Dallas hospital. He received four stitches and was giving a prescription for pain medications. He is not expected to face permanent injuries such as hearing loss from the incident.
The Droid explosion is particularly strange because phone explosions are rare to begin with, but typically involve a problem with the phone's battery. However in Embry's case, the battery was unaffected, so the problem must be related to something else.
It certainly looks like this case is headed for a lawsuit. (If there was any doubt, check out the pictures of Embry with a gigantic bandage wrapped around his head.) In order to prove a product liability case, one element Embry would have to establish is causation. In the law of product liability, the fact that the defendant's product caused the plaintiff harm is the crucial element to establishing a case.
Causation actually has two parts: cause in fact and proximate cause.
Under cause in fact, also known as "but-for" causation, a plaintiff must prove
that the defendant's actions actually caused the plaintiff's injury. By contrast, under proximate cause, a defendant is only responsible for those harms that the defendant could have foreseen through his or her actions. If a defendant has caused damages that are outside of the scope of the risks that the defendant could have foreseen, then the plaintiff cannot prove that the defendant's actions were the proximate cause of the plaintiff's damages.
So with Embry and his Droid, this means that he will first have to prove that the phone actually caused his injuries. Next he would have to prove that the risks were foreseeable. Motorola is likely to challenge both elements of causation, as it could argue that Embry manufactured the injury, and then argue that even if the injury is real, it is unforeseeable.
Related Resources:
You Don't Have To Solve This on Your Own – Get a Lawyer's Help
Meeting with a lawyer can help you understand your options and how to best protect your rights. Visit our attorney directory to find a lawyer near you who can help.
Or contact an attorney near you:
Content For You