Falling Carry-On Bag Leads to Injury, Airline Lawsuit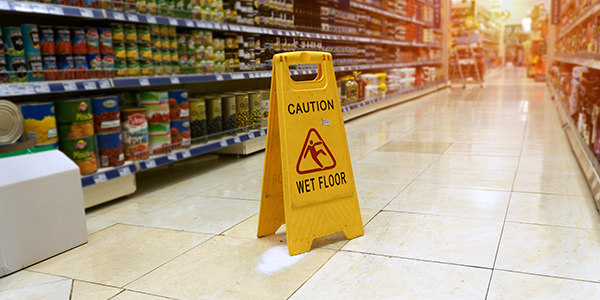 A man who claims he was injured on a Southwest Airlines flight by a falling carry-on bag has filed a lawsuit against the airline.
Jerry Reinhardt was seated on a Southwest plane at Portland International Airport in 2013 when another passenger tried to fit a large carry-on bag into the compartment above Reinhardt's head, reports The Oregonian. Reinhardt's lawsuit claims that when a flight attendant came to help the passenger cram the bag into the overhead bin, the bag fell on him, causing him to suffer an injury.
Why does Reinhardt think the airline should be responsible for his injury, and how much is he seeking to recover?
Negligence, Failure to Train
In his lawsuit, Reinhardt claims the airline is at fault for his injury because it allowed the passenger to board the plane with a bag that was too large to fit in the overhead bins provided for carry-on luggage.
In a negligence lawsuit, a plaintiff generally must prove that the defendant owed a duty to the plaintiff to act with a certain level of care in a specific situation and that the defendant's failure to uphold this duty led to the plaintiff's injuries. In this case, Reinhardt will likely argue that Southwest should have prevented bags too large from fitting in overhead bins from being taken onto the plane and that failing to do so led to Reinhardt's injury, which was a foreseeable result of Southwest's alleged negligence.
Reinhardt also claims that Southwest failed to properly train its employees. In addition to generally being liable for the on-the-job negligence of employees, an employer may also be liable for negligent training if employees were not trained properly and that failure leads to an injury.
Lawsuit Seeks $49K in Damages
Reinhardt is seeking $49,000 in damages from Southwest. He claims the bag caused him to suffer a compressed disc in his back, leading to $10,000 in medical bills and $5,000 in lost income. The remaining $34,000 in damages is for pain and suffering.
In a personal injury case, compensatory damages are awarded in order to compensate an injured person for losses related to an injury. In addition to medical bills, lost wages, and other expenses incurred as a result of an injury, compensatory damages may also include pain and suffering damages, which compensate an injured person for mental and physical anguish caused by an injury.
In Reinhardt's case, he claims in his lawsuit that the injury to his back and neck caused him to suffer headaches, dizziness, and nausea, all of which may factor into a potential pain and suffering award. Southwest did not return The Oregonian's calls seeking comment about the lawsuit.
Related Resources:
You Don't Have To Solve This on Your Own – Get a Lawyer's Help
Meeting with a lawyer can help you understand your options and how to best protect your rights. Visit our attorney directory to find a lawyer near you who can help.
Or contact an attorney near you:
Content For You