Family Sues After Emergency C-Section With No Anesthesia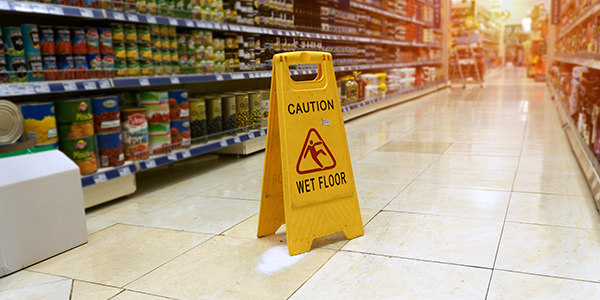 Delfina Moto and her boyfriend, Paul Iheanachor, filed a medical malpractice, assault and battery lawsuit against the San Diego's Tri-City Medical Center for $5 million, claiming they failed to administer anesthesia prior to performing an emergency c-section to deliver their baby girl. Though it has been eight months since the birth, Moto is still in pain from the procedure; the pain medications she has been prescribed only make her drowsy. The situation has put a strain on the couple, given Moto's post-traumatic stress disorder, and has even impacted the mother-baby bond, the parents claim.
Horrific Screams From Lack of Anesthesia
The patient and husband claim she did not receive any anesthesia. Normally in emergency c-section surgeries, regional anesthetic is given to minimize pain and risk of death to the mother. In this case, Moto claims she told the delivering doctor that she had feeling in her abdomen, and asked that they not cut into her yet. The anesthesiologist was not in the room, and Moto wanted to wait for him. The physicians felt they couldn't wait, and began the procedure. Moto "horrifically screamed" from the pain, and upon feeling them reach into her body to deliver the baby, passed out.
The hospital claims, however, that she did receive anesthesia. In a recently released statement, the hospital states, "While we normally don't comment on pending litigation, the patient's public discussion of the care she received during her emergency C-section compels us to address this outrageous allegation. The patient was administered anesthesia prior to the surgery. We are pleased that the baby is 'healthy' and 'happy.'"
Obstetrics Anesthesiology Settlements on the Decline
Medical malpractice claims can be difficult to prove, but if successful, can be highly lucrative for the plaintiff, with obstetrics anesthesiology claims reaching in the millions of dollars. However, since 1990, there has been a decrease in the median payment made in lawsuits involving obstetrics anesthesiology. Most claims arise from birth defects and maternal deaths during delivery, with limited data available for situations such as Moto's. Prior to 1990, the average settlement was $455,000. Since 1990, adjusting for inflation, the average settlement is $222,000.
If you or someone you love has been the victim of medical malpractice, contact a local medical malpractice attorney. These cases are very dependent upon the specifics of each case, and only a legal expert can decide if your case is actionable.
Related Resources:
You Don't Have To Solve This on Your Own – Get a Lawyer's Help
Meeting with a lawyer can help you understand your options and how to best protect your rights. Visit our attorney directory to find a lawyer near you who can help.
Or contact an attorney near you: