Fewer Fake Crashes in Fla. After PIP Reform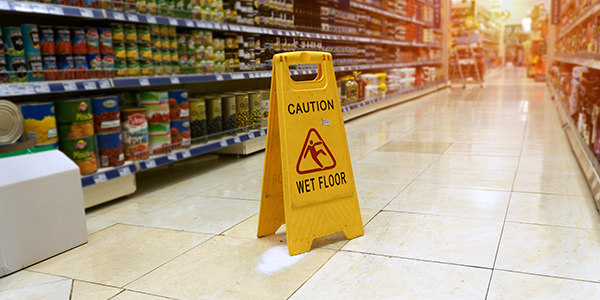 Two years after Florida reformed its personal injury protection (PIP) law, the state has seen fewer fake or staged car crashes.
Claims for PIP claims fell from 712 in 2012 to 328 last year. Additionally, questionable PIP claims filed in the Sunshine State dropped nearly eight percent in a year, according to the South Florida Sun-Sentinel.
So let's take a look at how PIP coverage works and what reforms were made in Florida.
What's PIP (No Fault) Coverage?
In general, PIP insurance only covers medical expenses after a car accident, but is considered "no-fault" insurance because an injured person is covered regardless of whether he or she is at fault for the accident. But PIP insurance doesn't cover property damage.
Some states require residents to purchase PIP insurance -- Florida is one of those states. However, the amount of coverage a person receives depends on their insurance plan. While PIP insurance is limited to medical expenses, it may also cover "substitute services" that arise from bodily injuries, like hiring a cleaning service if the injured party is the primary caretaker of the house.
PIP coverage is sometimes confused with bodily injury liability. The primary difference between PIP and bodily injury liability is that PIP only covers the insured's medical expenses. On the other hand, bodily injury liability plans can cover payments to parties a driver might have injured, as well as legal fees.
Florida's Law
In Florida, the intent of having PIP insurance was to provide injured drivers up to $10,000 in immediate medical coverage without having to go through the courts to establish fault, according to the Florida Office of Insurance Regulation. While the number of drivers and auto accidents has remained pretty much the same, the number of PIP claims and payments has increased greatly.
To combat potential PIP abuse, Florida reformed its law in 2012 to require people involved in car accidents to seek medical treatment within 14 days of their accidents. The law also limits non-emergency claims to $2,500, reports the Sun-Sentinel. For medical providers who are caught trying to collude in PIP schemes, they'll get a five-year license suspension and a 10-year restriction from PIP reimbursement for their services.
Even with the new law, the National Insurance Crime Bureau lists several Florida cities as having the highest number of "questionable claims" in the country.
Related Resources:
You Don't Have To Solve This on Your Own – Get a Lawyer's Help
Meeting with a lawyer can help you understand your options and how to best protect your rights. Visit our attorney directory to find a lawyer near you who can help.
Or contact an attorney near you: