High Court: Punitive Damages Available in Sailor's Jones Act Suit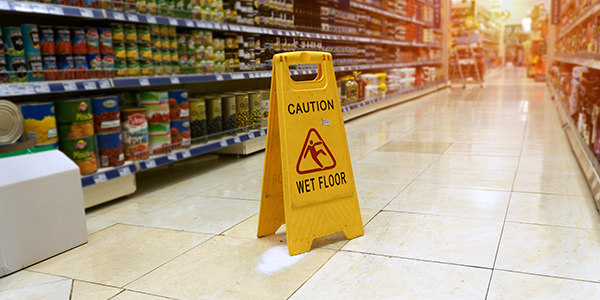 Today, for a change, we foray briefly into the relatively little-known area of maritime law, which among other things governs claims involving maritime workers injured on the job. In one of its traditional flurry of term-ending cases in late June, the Supreme Court ventured onto the high seas to declare that
punitive damages are available in Jones Act suits
. So just what is the Jones Act, and what does this mean for sailors?
The Jones Act covers the United States merchant marine, and among other things, provides sailors with a remedy when they are injured working on U.S. ships. Before the Jones Act, injured sailors had to rely on the so-called "common law" protections of international maritime law, rules and procedures refined through experience over a couple of centuries. Under this system, an sailor injured on the job was entitled to "maintenance and cure," which meant that the employer was responsible for medical care and a daily stipend known as "maintenance" that was like a small room-and-board payment. The employer owed maintenance and cure regardless of who was at fault for the injury.
So far, this might sound like the typical modern workers' compensation arrangement available to most non-maritime employees -- health care for your injury, and a portion of your wages while you recover. Maintenance payments, though, even today, are usually far less than a full wage, and the common-law system doesn't really provide a way to be compensated beyond maintenance and cure, which sometimes ultimately fall short of compensating the worker for his injury.
The Jones act created a way to address that shortcoming. The maintenance and cure obligations continue to exist today, but the Jones Act specifically gives sailors the additional right to sue their employers in federal court if they want to allege that the employer was at fault for their injury, via negligence or unseaworthiness of the vessel. In the case just decided,
Atlantic Sounding Co. v. Townsend
, the plaintiff, seaman Edgar Townsend, was injured while working on the Motor Tug Thomas. He claimed that the employer was at fault for the injury, and also alleged that they arbitrarily and willfully failed to pay the required maintenance and cure.
The Supreme Court agreed with Townsend that he could seek punitive damages in his suit -- additional damages awarded in cases of intentional wrongdoing, meant to deter the defendant from repeating its conduct. The passage of the Jones Act, it ruled, added new rights but did not alter or end the generally-accepted rule in maritime law that punitive damages are available in maritime cases. So if Townsend can prove intentional wrongdoing (like, say, the willful failure to pay maintenance and cure), he can win punitive damages in addition to being compensated for lost wages and medical care. But he'll have to go back to court to do so, since the effect of the Supreme Court ruling is merely to allow him to continue to pursue his claim.
You Don't Have To Solve This on Your Own – Get a Lawyer's Help
Meeting with a lawyer can help you understand your options and how to best protect your rights. Visit our attorney directory to find a lawyer near you who can help.
Or contact an attorney near you: