Home Aide Can't Sue Over Injury by Alzheimer's Patient: Calif. Court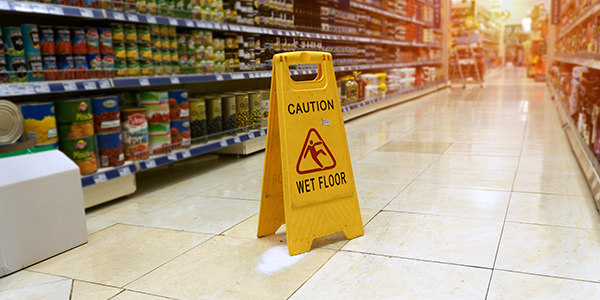 The California Supreme Court ruled this week that Alzheimer's patients aren't liable for injuries inflicted on in-home caregivers.
The Court found that the protection against liability that Alzheimer's patients already have in California against nursing home workers should also apply to suits by home aides. In both instances, according to the Court, the workers assume the risks inherent in their job duties and are thus barred from recovery for any injuries they suffer while performing their duties.
What were the facts of the case, and how does assumption of risk work?
Injured While Restraining Patient
The ruling was issued in the case of care worker Carolyn Gregory, who sued 85-year-old Lorraine Cott, the woman Gregory was hired to care for, and her family.
According to the Court's ruling, Gregory had previously cared for Alzheimer's patients professionally and was trained to do so. She was injured while washing dishes when Lorraine Cott approached her from behind and tried to reach into the sink. When Gregory attempted to restrain Cott, the knife she was washing fell and struck her wrist, causing permanent loss of feeling in several fingers and chronic pain.
Gregory received workers' compensation for her injuries, but she subsequently sued the Cotts for negligence, premises liability, and battery.
How Does Assumption of Risk Work?
Assumption of risk acts as a defense in personal injury cases by showing that the person seeking recovery knew the risks involved in the activity and voluntarily chose to proceed.
For workers caring for Alzheimer's patients, either in nursing facilities or in the patient's home, these risks include being injured while physical restraining Alzheimer's patients. As the court noted in their ruling, assumption of the risk would not apply:
In situations where caregivers are not warned of a known risk,
Where defendants otherwise increase the level of risk beyond that inherent in providing care, or
Where the cause of injury is unrelated to the symptoms of the disease.
Here, the court found that Gregory was injured while performing a task within her assigned duties, and she was aware of the potential risks involved by virtue of her training and experience, making workers' compensation the appropriate remedy.
Related Resources:
You Don't Have To Solve This on Your Own – Get a Lawyer's Help
Meeting with a lawyer can help you understand your options and how to best protect your rights. Visit our attorney directory to find a lawyer near you who can help.
Or contact an attorney near you: