Is ICE Liable for Detention Center Sexual Assault?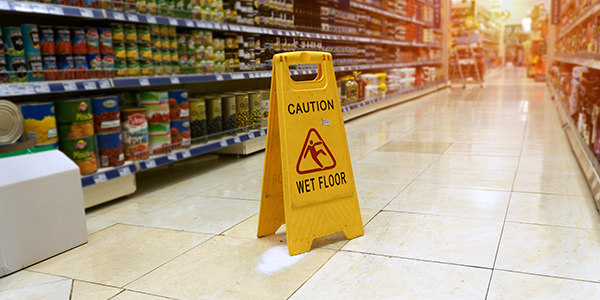 According to recent investigation into sexual abuse in immigration detention, 1,448 allegations of sexual abuse have been filed against Immigration and Customs Enforcement over the past six years, with 237 allegations of sexual abuse in immigration detention facilities in 2017 alone. One such case in 2014 involved a detention center employee grooming and assaulting a 19-year-old mother in a Pennsylvania ICE facility.
Although any sexual contact between correctional facility staff and people in custody is illegal under federal and state law, the facility is claiming it can't be held liable for the assaults because it is an immigration facility (as opposed to a jail or prison) and that the sexual encounters were consensual.
Prison Predator
As the ACLU points out, state and federal statutes criminalize even consensual sex between staff and prisoners: "These laws recognize that any sexual activity between detainees and detention facility staff, with or without the use of force, is unlawful because of the inherent power imbalance when people are in custody." But what occurred between one detainee (referred to as only E.D. in legal filings) and former Berks County Residential Center-Immigration Family Center worker Daniel Sharkey doesn't even sound consensual.
According to filings in E.D.'s lawsuit against Sharkey, the detention center, and ICE, Sharkey attempted to befriend and groom E.D. shortly after her arrival at the center "by giving her and her son treats, such as chocolate and extra food" and "allowing her to use his cell phone to call her mother and take pictures, and giving her and her son toys and clothes." This escalated to more aggressive sexual overtures, forced sexual intercourse, and threats that if E.D. told anyone about their relationship "she would be deported back to Honduras."
Other staff, however, were well aware of the sexual conduct, and did nothing. Sharkey's employment at the facility ended, according to the lawsuit, "[a]fter an incident in August 2014 where Sharkey unsuccessfully attempted to pull down E.D.'s pants because she refused to submit." He eventually pled guilty to criminal institutional sexual assault under Pennsylvania law.
ICE Immunity
Still, ICE claims it should be granted qualified immunity from civil liability because E.D. was an immigration detainee, not a prisoner; and because she was not physically forced to have sex. Employers have long been held liable for the acts of their employees, and correctional facilities can be held liable for sexual assaults by their staff. While ICE claims its family detention center is not a prison -- and should therefore not be liable under the same state or federal laws -- the ACLU argues otherwise:
Immigrants in family detention are particularly vulnerable to abuse. Various investigations have concluded that ICE family detention facilities fail to meet basic constitutional and human rights standards for access to child care, medical and mental health care, and legal assistance, among other issues
The ACLU also points out that the inherent power inequalities in custodial settings "nullifies confined persons' apparent consent to sexual contact with custodians," meaning that E.D. could not have truly consented to any sexual intercourse. Whether ICE and other immigration detention center staff will be legally liable for the criminal sexual assaults by staff will be up to the U.S. Court of Appeals, and this case could have significant ramifications for other litigation against ICE.
Related Resources:
You Don't Have To Solve This on Your Own – Get a Lawyer's Help
Meeting with a lawyer can help you understand your options and how to best protect your rights. Visit our attorney directory to find a lawyer near you who can help.
Or contact an attorney near you: